Congruent to the Order of DeMolay's ethics in upholding the public schools, the brethren of Mt. Asog Chapter - Iriga City conducted Distribution of...
DeMolay Alumni Chapter News
After a few months of detailed planning sessions and contract negotiation meetings, the Supreme Council, Order of DeMolay had engaged the professional services of...
Pedro Abad Santos DeMolay is inviting you to join their 11th Public Installation of Elected and Appointed Officers of Pedro Abad Santos Memorial Chapter...
Installation of Elected Congress Officers during the 15th National Conclave, Congress and Olympics held in Cagayan de Oro, Philippines. To all who attended the 15th...
Hon. Edison Abella, Grand Master of the Supreme Council, Order of DeMolay (SCOD), together with the other SCOD Grand Line Officers, namely: Leg. Adriano...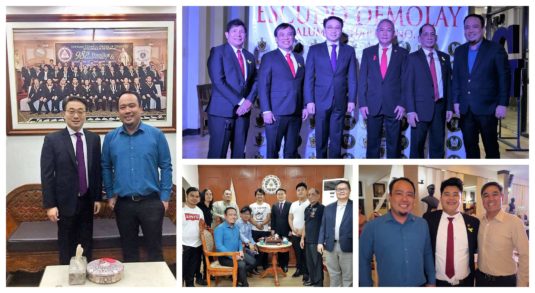 During the courtesy visit of members from Escudo DeMolay Alumni Chapter No. 4 (NCR) to Grand Master Edison Abella of the Supreme Council, Order...
Sis Karol Joseffe Borja, Grand Worthy Advisor, Grand Assembly of the Philippines, International Order of the Rainbow for Girls, and Sis Kimberly Tandoc-Borja, Grand...