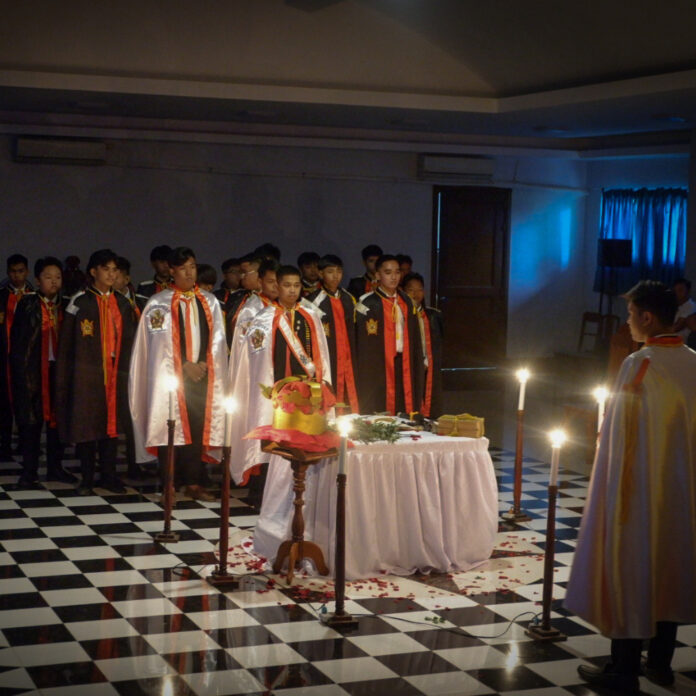 On February 19, 2023, the Cagayan Valley Chapter No. 35 Order of DeMolay held its 52nd Public Installation Ceremony for its newly elected and appointed officers. The event was held at the Cagayan Valley Masonic Lodge in Santiago City, Isabela, and was centered around the theme of "Unity without verity is no better than conspiracy." Brother Earl John Lywin Palay, PMC, KT, opened the ceremony and introduced the installing dignitaries, while Brother Rueul Villaluz, PMC, Chev, gave the opening remarks.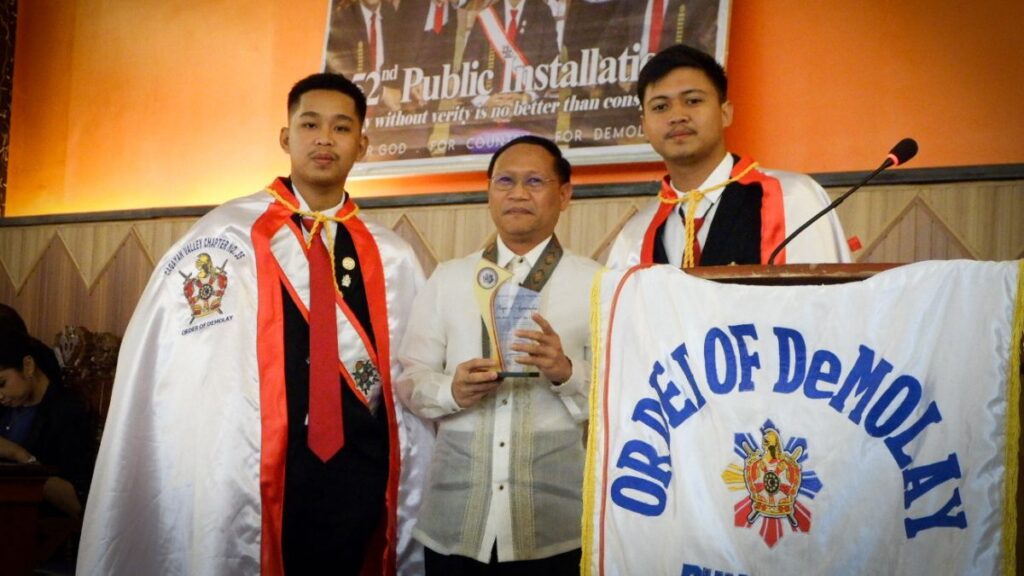 The newly elected Master Councilor, Brother Louie Marc Macato, KT, gave an emotional speech in which he thanked his family, fellow Brethren, Sisters, Masons, Amaranths, Parents, and friends for their support throughout his journey to becoming Master Councilor. He shared his experiences and journey, from being a petitioner of the Cagayan Valley Chapter to becoming a member of the Priory Order of Knighthood in Cavite. He concluded his speech with a moral value important to the Order and left the audience with a short message: "In DeMolay, we help each other to find our purpose and happiness in life."
During his Valedictory Address, Brother Zac Justice Dadulla, PMC, expressed his gratitude to those present during the Installation Ceremony and the members of DeMolay, particularly his previous set of officers, who contributed to the chapter's success during his term. He expressed his appreciation for the chapter's members' parents, the Masonic Family, the Advisory Council, and CVC Alumni for their guidance and support.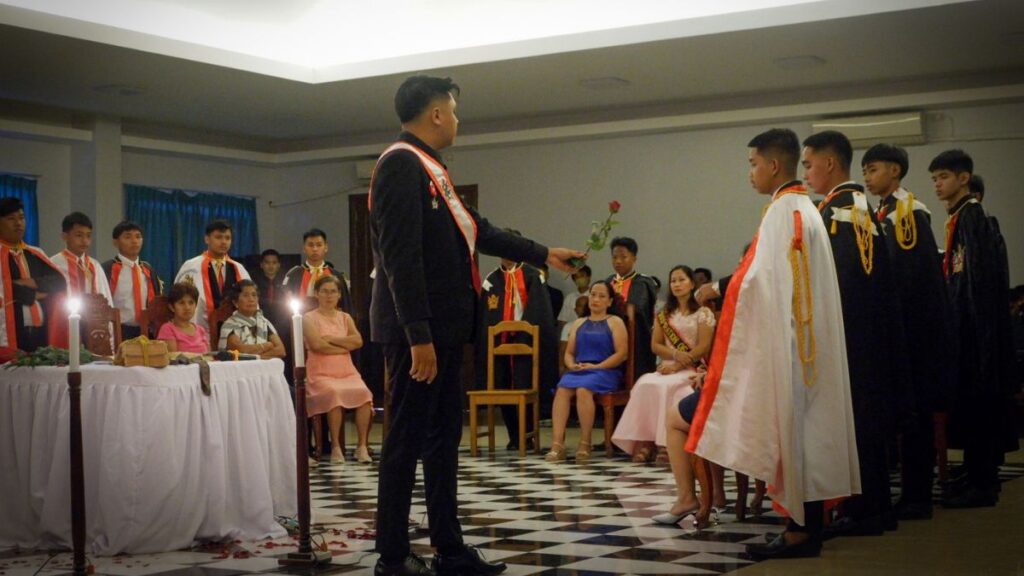 The Three Lights presented their stations' inspirations, and Brother Jan Ylwis Pua performed The Ceremony of Lights, reflecting the Order's Seven Cardinal Virtues. Brother Louie Marc Macato introduced the day's inspirational speaker, Brother PMC, JDFC, KT-Ebon Allan Paul S. Sarangaya, who gave an inspiring speech with valuable lessons. Atty. Sheena P. Tan, CPA, also gave a speech expressing her support for the youth organization.
As the Installation program came to a close, certificates and acknowledgments were distributed, and the newly elected and appointed officers retired from their respective seats.
Credits to Bro. Vic Johann Niño
Rephrased By Leg. John Louie Marfil, Chev., LOH, FDSAC#46 PP