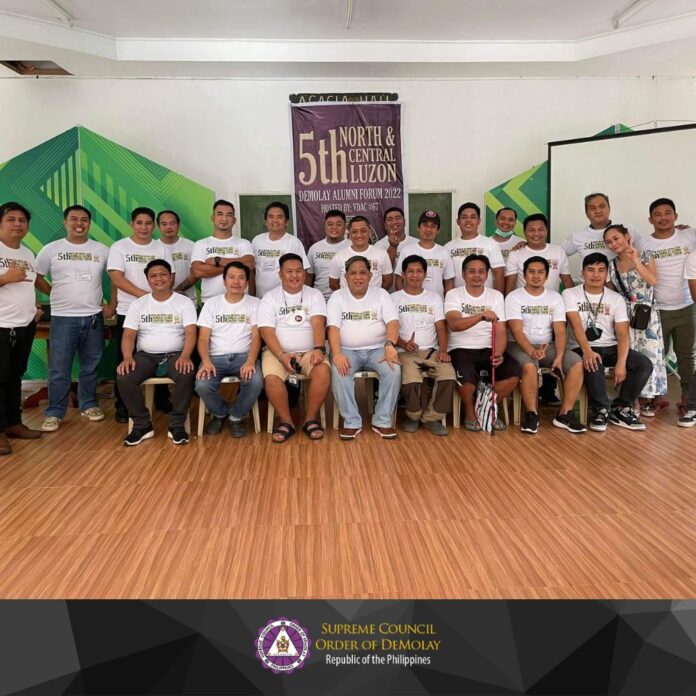 Villaverde DeMolay Alumni Chapter No. 67, of Bayombong Nueva Vizcaya, welcomed delegates, coming from DeMolay Alumni Chapters belonging to the North and Central Luzon jurisdictions of the DeMolay Alumni Association of the Philippines, as they hosted the 5th edition of the North and Central Luzon DeMolay Alumni Chapters Jurisdictional Forum last August 27-29, 2022.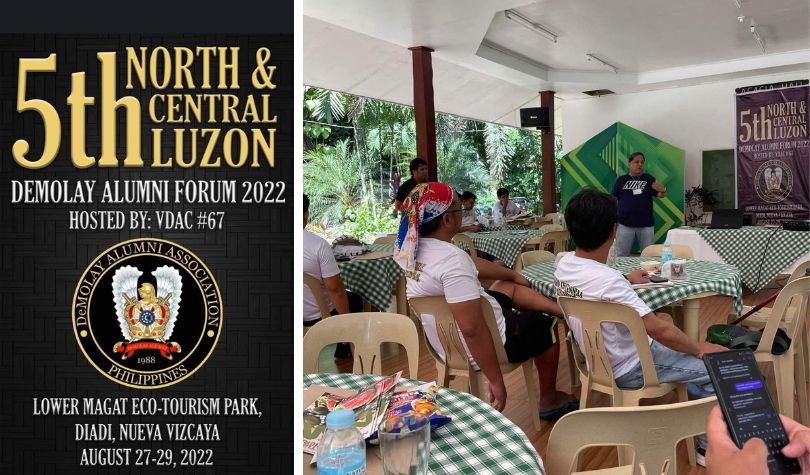 Held at the Lower Magat Eco-Tourism Park in Diadi, Nueva Vizcaya, officers and members of Villaverde DAC No. 67, led by its Chapter President Rabanne Yam G. Mateo, rolled out the red carpet to receive more than two dozen participants representing more than half of the 15 DeMolay Alumni Chapters comprising the four jurisdictions under Northern and Central Luzon.
DeMolay Alumni Association of the Philippines Executive Vice President Melvin C. Calimlim was the lead lecturer and facilitator of the whole day session. He guided the forum process so that it stayed on course with their theme and topic "Best Management Practices.. Strengthening the DeMolay Teachings on Leadership ". Being the Supremo that he is, Brother Calimlim made sure that everyone of the delegates present participated.
DAAP National President Mark Henson S. Tio arrived in time to preside over the fraternal banquet and fellowship, where he updated the participants on the plans of DAAP going forward.
Jurisdictional Vice President for Northwest Luzon Jede M. Bautista was also present to grace the whole forum.
Villaverde DAC No. 67 President Yam Mateo, who was also the overall Forum Director, expressed his gratitude to everyone who made the event a success. "I am grateful to all those who attended the 5th Forum. I am also grateful to Brother EVP Melvin Calimlim for guiding us and helping us during the forum. I am also thankful to all the other
brethren who extended their help and support. Last but not the least my thanks goes out to my fellow officers and members of Villaverde DAC No. 67 for their tireless efforts to make this forum a success."
The Northern and Central Luzon DeMolay Alumni Chapters Forum is a project by the alumni chapters of the said jurisdictions. This was initiated and started by DAAP Executive Vice President Melvin Calimlim way back in 2016, when he was still the Jurisdictional Vice President for Northwestern Luzon of the DAAP. It is now on its 5th edition (there were no fora set during 2020 and 2021 due to the pandemic).
Credits to Bro. Alvin Llanderal, Chev., LOH, COH