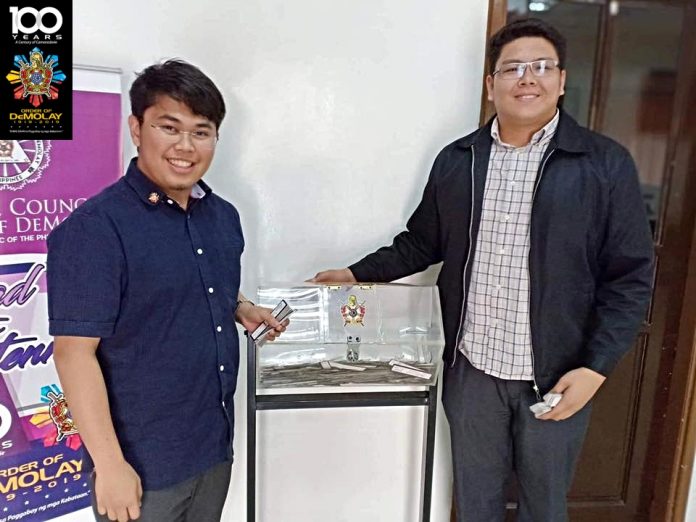 Brother Datu Pax Ali Sangki-Mangudadatu of the Feliciano Inigo Chapter (FIC) in Davao City and the incumbent National Master Councilor of the DeMolay National Congress (DNC) drops more raffle stubs inside the tambiolo at the PDYC. He was assisted by Brother Senior DeMolay Paolo M. Magbanua, the Immediate Past National Master Councilor of the DNC.
Brother Mangudadatu was able to gather some P200-thousand individual donations from Masons and DeMolays from the House of Representatives and came to the PDYC yesterday (March 11) to hand them over.
Brother Paolo Magbanua of the Jose Abad Santos Chapter (JASC) in Manila works as a volunteer at the DeMolay Centennial Secretariat with Brother Julius Josue Barles who is also from JASC and is currently the Senior Warden of the Jacques DeMolay Masonic Lodge No. 305.
Credits to Bro. Tito Cruz, Chevalier