In celebration of the Order of DeMolay's 100th Centennial Celebration, the Mt. Asog Chapter of Iriga City made sure that this year will be as momentous and grandious as ever. Brethren brainstormed as early as October of last year just to be able to come up with an event with a very noble cause and will really heard and observed throughout parts of Bicolandia.
The committee decided to hold an ambitious event, a 500-kms Endurance Motorally, which we dubbed as "DeMolay Motorally Road to 100 years". The race route traversed three provinces of Bicol, namely Albay, Camarines Sir and Camarines Norte and a fragment of Quezon province as well. The basic purpose of the event of this magnitude, is to have an initial or seed amount for the purchase of an emergency vehicle which will in turn be donated to Iriga City.
Fast forward March 9-10,2019, about four-hubdred enduriders hailing as far as Metro Manila and Laguna trooped to the venue in support of our ride for a cause. It was a sight to behold for us organizers as we didn't expect the turn-out and the volume of the participants.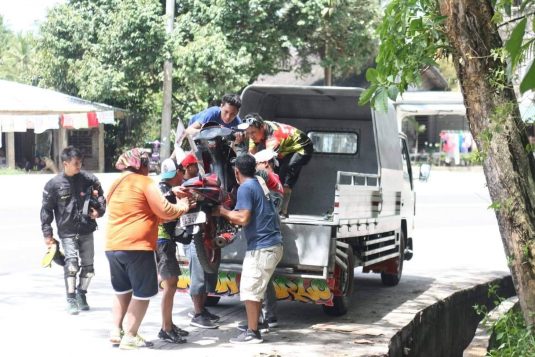 They were very bullish regarding the event and promised to participate once again if the brethren will hold another event on the years to come. Indeed, it is really very memorable for the great Order to hold event like this on its Centennial celebration. For God, For Country, For DeMolay!!!
Credits to Bro. Hadji Ninio Borja Tabora