Dateline: Mnl/02December2019/tgc/1845H
CONGRATULATIONS to the Filipino DeMolay Singapore Alumni Chapter No. 46! The Singapore-based Alumni Chapter had its 8th Public Installation of Officers last November 30.
Brother Mark Henson "Enzo" S. Tio, the Executive Vice President of the DeMolay Alumni Association of the Philippines (DAAP) was the occasion's Guest of Honor and Speaker.
Brother Enzo Sy-Tio also took time out to have an informal gathering with the brethren.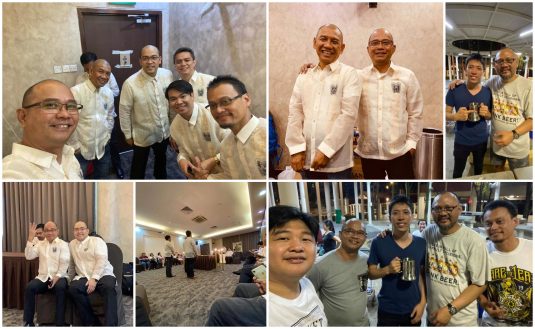 "Inform. Involve. Influence. We look Beyond Ourselves to Better those Around Us" is the Alumni Chapter's theme for term 2019-2020.
Credits to Bro. Tito Cruz, Chevalier