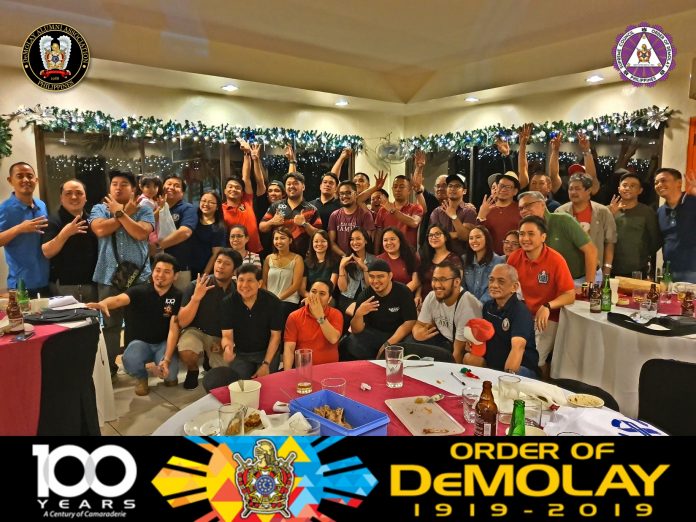 Dateline: Nov 30, 2019
Venue: Wack-Wack Heights Club House

While other DeMolay chapters are still planning for their annual parties, the officers and members of Escudo DeMolay Alumni Association no. 4 welcomed December with an early Christmas Party and Anniversary Celebration.
The more the merrier;
Aside from the members of the Chapter, family members, relatives and love ones attended the celebration.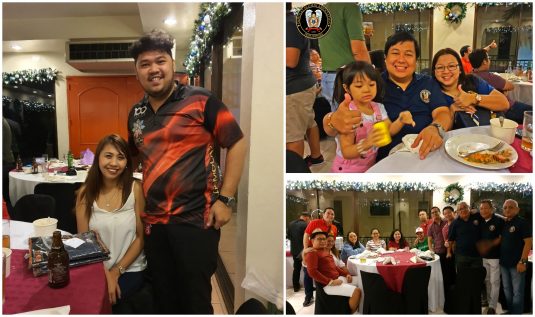 Of course, Escudo events will not be complete without the chapter's favorite sisters:
Kate, Jackie and Issa who, like most of the members of Escudo are from the provinces as well.
Last but not the least, visiting brothers from Agusan Valley, Lope K. Santos, Villaverde joined in on a night of merry-making that everyone wished to have lasted a bit longer.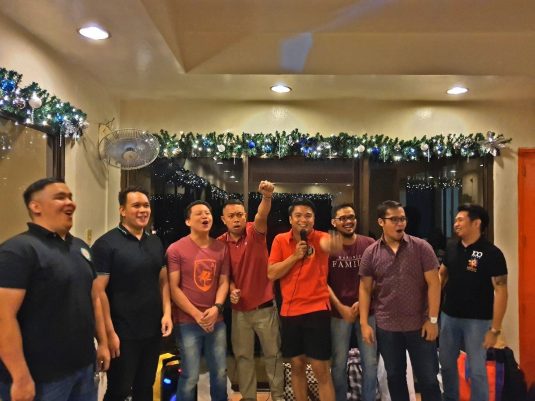 Team Jubo. Performing their energetic Jumbo Hotdog cheer to fire up the night's competition.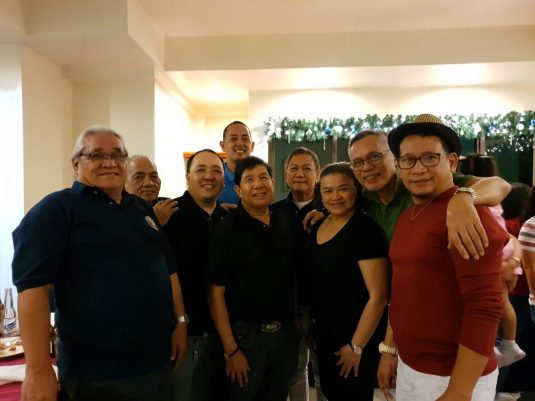 Team Golden Bois. After their 'for-your-eyes' only version of Budots.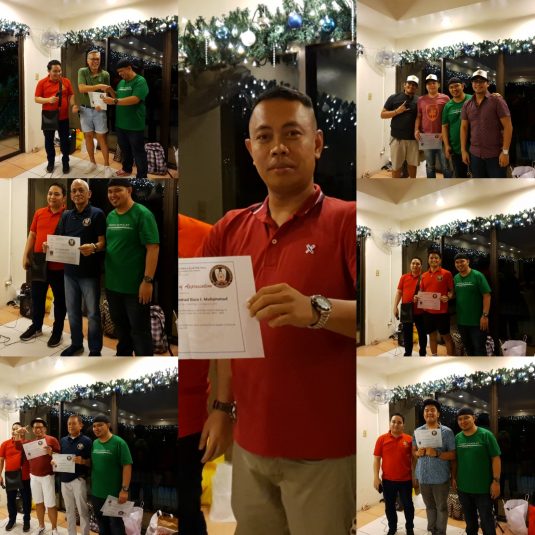 Presentation of awards to the members with valuable contributions to the chapter, best in attendance and other recognitions.
The members of Escudo DeMolay Alumni Chapter no. 4 would like to give thanks to everyone that helped make this event possible.
Like all DeMolay functions, the chapter opened and closed the activity with prayers and thanks to our Lord in Heaven.
The doors of the chapter are always open to all Senior DeMolays specially the brothers from the provinces that's currently residing in Metro Manila. Come join and be part of the Escudo Family.
To join, please contact the officers of Escudo thru the chapter's official facebook page: https://www.facebook.com/EscudoDemolayAlumniNo.4/
Credits to Bro. Edmar Mendoza