"Every journey begins with a single step" is a popular proverb that suggests that all great accomplishments start with small actions. This phrase holds true for many aspects of life, including personal and professional growth, relationships, and even the operations of organizations such as the DeMolay.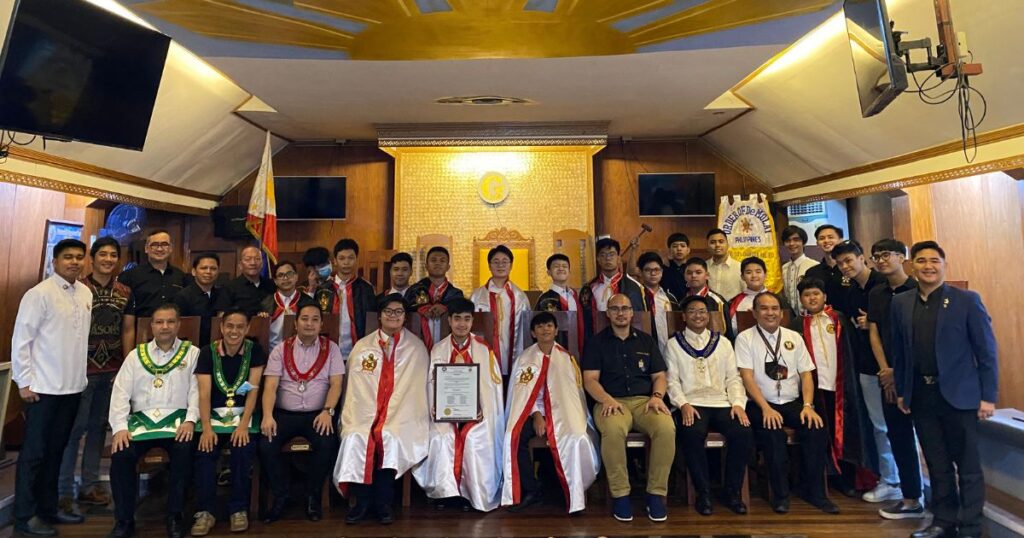 On April 2, 2023, the Pasig City Chapter No. 113 conducted its first-ever stated meeting for Term 2023 – A at the Capitol Masonic Temple, Quezon City. The meeting was presided over by Bro. Cornelio "Quatro" Samaniego IV, Bro. Trevor Colin Saluta, and Bro. Paul Cyrus Divino.
Before the regular stated meeting, the chapter held a review and workshop of different DeMolay practices and rituals, with the help of Bro. Alvin Llanderal and Bro. Lawrence Agres. They also provided orientation to prospects who would soon become brothers in the Order. This shows how the chapter took the first step towards improving its operations and imparting knowledge to new members.
During the meeting, several plans for the term, future and incoming projects, communications from other chapters, formation of committees, and future endeavors with their sponsoring body, Pasig City Masonic Lodge No. 407 F. & A. M., were discussed. This shows how the chapter is taking steps towards achieving its goals for the term.
The Pasig City Chapter No. 113 would like to extend its appreciation to Leg. Kenneth Trobaugh, Deputy Executive Officer for NCR-B, their Advisory Council headed by Dad Gerry Sadsad, Chairman, Dad Vhon Pineda, Chapter Dad, and Dad Cornelio Samaniego III, District Deputy Grandmaster for NCR-F, for attending the meeting and guiding them. They also thank Bro. Philip "Pipoy" Tolentino, Jurisdictional Master Councilor for Luzon, for sharing his wisdom and experiences that can be used for the betterment of the chapter. Lastly, they express gratitude to their visiting brethren, especially those from the Ambrosio A. Flores Chapter, and look forward to partnerships and projects together.
In conclusion, the Pasig City Chapter No. 113 first stated meeting for Term 2023 – A is an example of how every journey begins with a single step. By taking that first step towards improvement, the chapter has set itself on the path towards achieving its goals and aspirations for the term.
Credits to Bro. Lawrence Nathaniel David Agres, HOA, LGLCF
Edited by Bro. John Louie Marfil, Chev., LOH, PP FDSAC#46