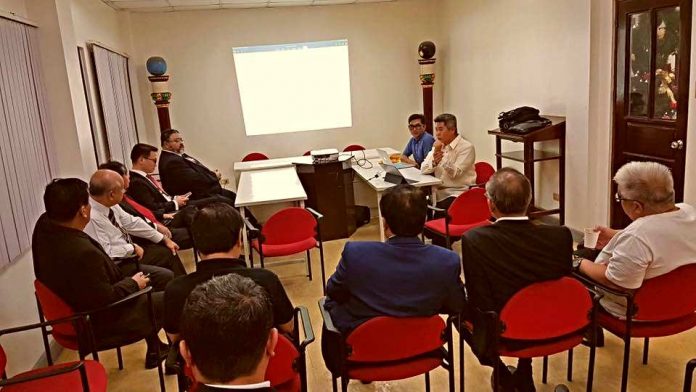 After the inauguration of the MW DAD ROSENDO C. HERRERA HALL, now the name of the only DeMolay chapter room in the country, SCOD Grand Master Hon. Edison Abella, the SCOD Executive Committee, and the Centennial Production Team buckled down to work right after lunch.
Leg. Eric B. Atanacio, the chairperson of the Centennial Committee gave updates of the programme flow together with the Events Essential Production that was earlier contracted by the SCOD to help out in the creative aspects of the affair.
The discussion lasted for about two-hours with a heap of serious yet healthy, non-heated debates mixed with jokes on the side. As always, each meeting ends productively.
The DeMolay Centennial Founding Anniversary celebration will be held at the Philippine International Convention Center (PICC) on March 16, 2019.
To date, many brethren from all over the country and abroad continue to signify and declare their commitment and support to the Order of DeMolay in the Philippines.
The proceeds of the DeMolay Crusades will establish the first-ever Philippine DeMolay Trust Fund that aims to support and sustain the programs, projects and activities of the DeMolay Movement in the Philippines in the coming decades.
Credits to Bro. Tito Cruz, Chevalier