At the DeMolay Altar, We humbly and sincerely promised to Aid and uphold the public schools.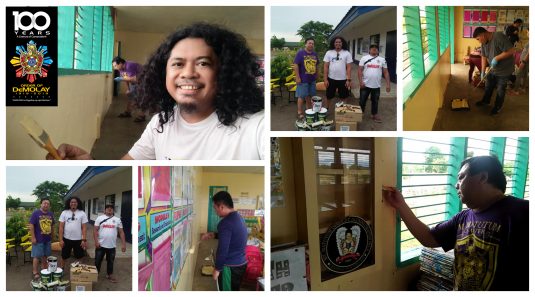 Mt. Matutum DeMolay Alumni Chapter #6 supports Changco Elementary School by giving painting materials and render painting job for Brigada Eskwela 2018.
Thanks for the Support Worthy Brothers Edward Dypiangco, John, JM Bautista , Butz Villar, Irving Rivas, Junas Rey Asis, Alexis Jk Dela Cruz, Clifford Bautista and Loibert Chio Pableo to make it posible.