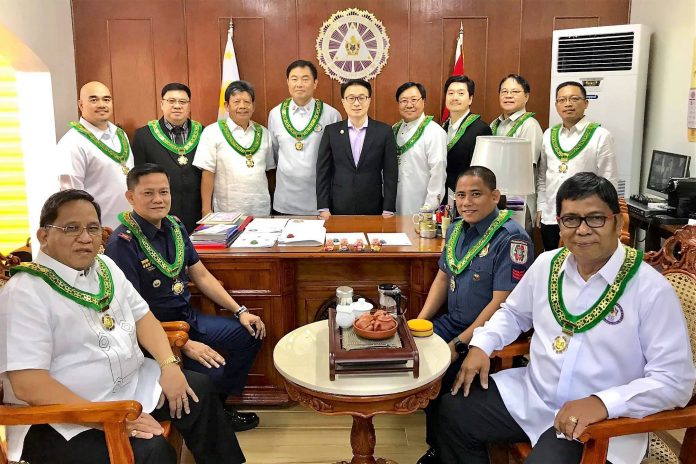 More groups of Master Masons coming from various Masonic Lodges in the provinces flocked to the Philippine DeMolay Youth Center in Manila to collectively take their oaths as Active Life Members of the Supreme Council, Order of DeMolay (SCOD) and individually receive their collars and regalias as Frank S. Land Centennial Fellows.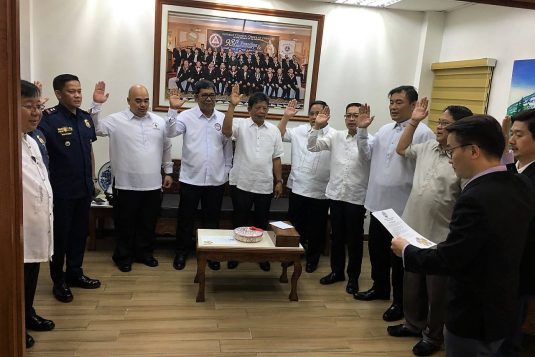 Hon. Edison Abella, Grand Master of the Supreme Council, Order of DeMolay personally led the oath taking of the new SCOD members and conferred the collar and regalia as Frank S. Land Centennial Fellows to the following Master Masons in separate ceremonies this week: Ambassador Generoso D.G. Calonge of Herndon Masonic Lodge No. 264. Consul Ricarte B. Abejuela III of Oriental Lodge No. 33, DeMolay Legionnaire Melvin Calimlim (SCOD's Executive Officer for Region I-B), Mario David and Brian D.G. Benavides, all of Pangasinan Lodge No. 56; Buenaventura D.G. Benavides III of Jose H. Yuchongtuan Lodge No. 354, Marlowe Garantoza of Alfonso Lee Sin Lodge No. 158, Leonardo Lacanduala, Jr. of Agno Lodge No. 75, Florencio Nalateno of Mt. Mainam Lodge No. 49, Alvis G. Rellera of Nilad Lodge No. 12, and Hector Y. Torres of Service Lodge No. 95.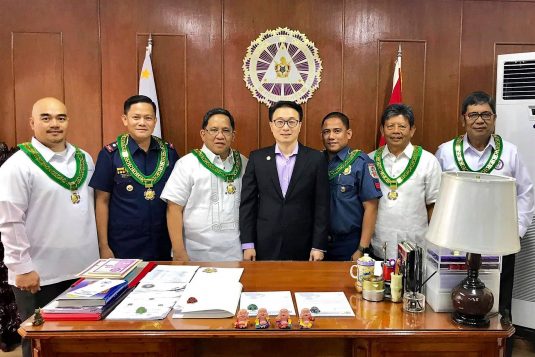 The Frank S. Land Centennial Fellow under the DeMolay Crusades is an once-in-a-lifetime membership category that allows Master Masons to show their continued support to the Order of DeMolay in the Philippines by making an investment to its future. Donations to the DeMolay Crusades shall establish the first ever Philippine DeMolay Trust Fund that aims to promote and sustain the growth and expansion of the DeMolay Movement in the Philippines in the next 100 years.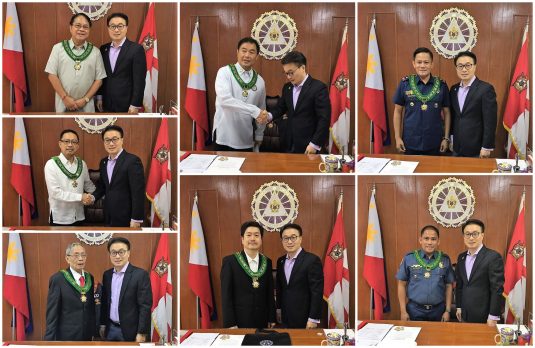 Credits to Bro. Barry Poliquit, Chevalier