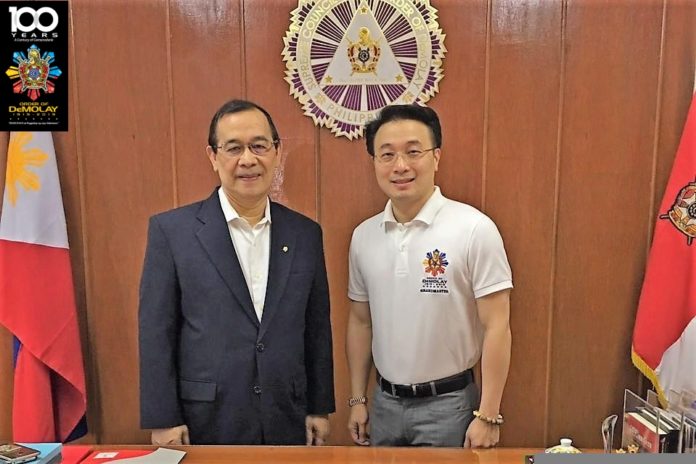 As the activities for the DeMolay Centennial Founding Anniversary Celebration are now being widely promoted and underway, many senior and older members of the Order of DeMolay, who had joined the fraternity in decades past, are now returning and revisiting their roots when they were young DeMolays.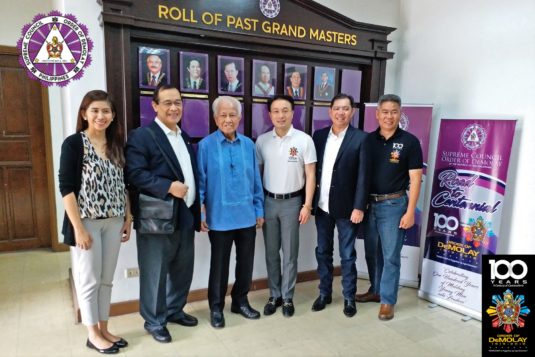 Dr. Manuel B. Agulto, the 8th Chancellor of the University of the Philippines in Manila and a prominent ophthalmologist and successful eye surgeon, visited the Supreme Council, Order of DeMolay on October 16, 2018 at the Philippine DeMolay Youth Center in Manila. Grand Master Edison Abella of the Supreme Council, Order of DeMolay (SCOD), together with some of the Grand Line Officers and Heads of various SCOD committees, welcomed and received Brother Manny Agulto, who is a member of Jose Abad Santos Chapter and Jacques DeMolay Masonic Lodge No. 305.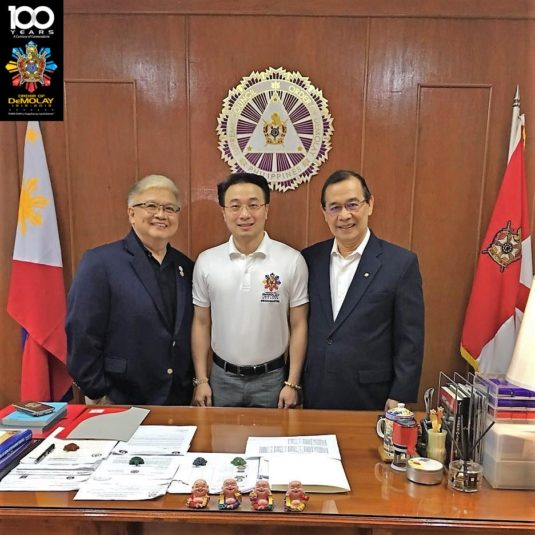 Grand Master Abella is calling all other Senior DeMolays, especially those Brethren coming from the batches of the 1950's, 60's, 70's and 80's, to visit and observe the current reforms and initiatives of the Order of DeMolay in the Philippines and see and assess how you can help sustain its growth and expansion in the future.
Credits to Bro. Barry Poliquit, Chevalier