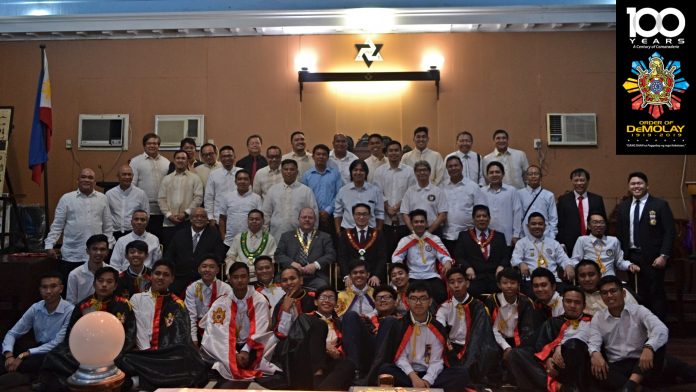 Yesterday, the Team visited the Chapter Meeting and Induction of Alumni Chapter Officers, organized by Graciano Lopez Jaena Chapter and Acacia DeMolay Alumni Chapter No. 35.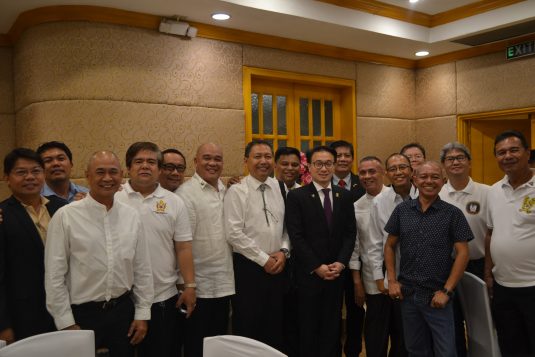 The Active and Senior DeMolays warmly received the dignitaries in at the Iloilo Masonic Temple. Present were GM-SCOD Hon. Edison Abella, PGM-ISC Hon. Gregory Kimberling, PGM-SCOD Hon. Rodel Riezl SJ. Reyes. Also accompanying them are PNP-DAAP Bro. Ibarra C. Poliquit, and PIKC-TMSP Bro. Jacob M. Tolentino.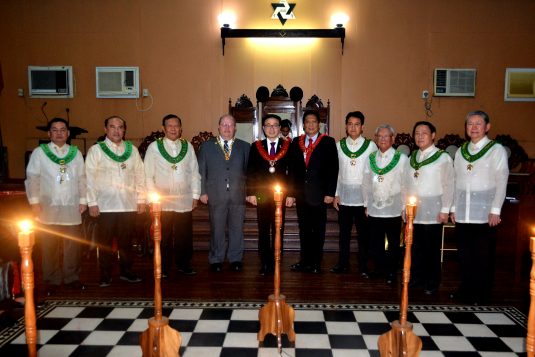 The Chapter opened in the usual manner in order for Dad Greg to witness a Filipino-displayed Chapter Opening Ceremony, and was deeply impressed.
Centennial Fellows were collared with their jewels, sign of support for the sustainability of DeMolay Philippines through the DeMolay Leadership Academy.
Ex-O Region 6-A Dad Jose Leo R. Contreras welcomed the guests and indicated the appointment of GM Hon. Edison Abella as inducting officer for the Alumni Chapter, where Bro. Neque John A. Talabero assumed his position as President.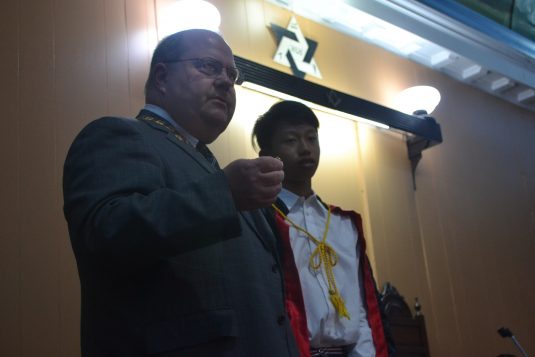 Dad Greg mentioned that his first station as an active DeMolay was of the 4th Preceptor. Humble to his roots, his Grand Master's pin during his term in 2004-2005 was in dedication to the 4th precept and the Crown of Youth. He asked the brother sitting as 4th Preceptor to come up to him in the East. Dad Greg gave his Grand Master's pin to him and the same to GM Abella. Currently, only two of them in the Philippines hold this prestigious pin. For inspiration, Dad Greg said that it doesn't matter where you begin, it's where you end up.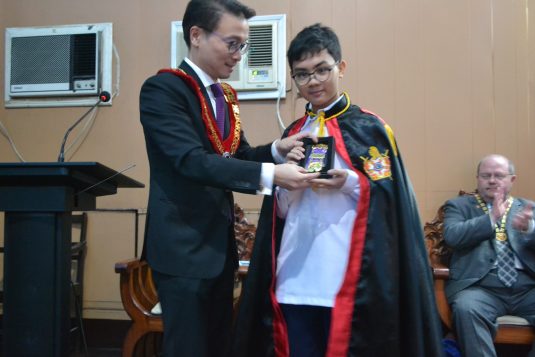 Afterwards, Dad Edison inspired the brethren on how DeMolay has been for him, and how they, in the Supreme Council, envision DeMolay to be for the next generation. To inspire everyone as well, he surprised and awarded the Louis G. Lower Centennial Fellow to the youngest DeMolay in the room, Bro. Alexander Philippe C. Viterbo (14).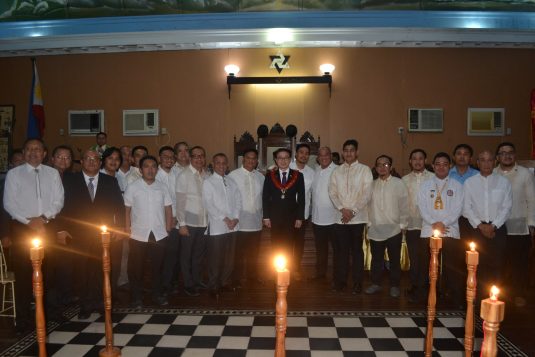 Afterwards, the DeMolays and Dad Masons shared dinner in their fellowship night in Days Hotel Iloilo.
We want to thank Graciano Lopez Jaena Chapter, Acacia DeMolay Alumni Chapter No. 35, and all the people who made this event a success it is. Congratulations, brethren!
Comradeship was the theme of this leg of the Centennial Week and it was very evident!
Next up: Davao Chapter Meeting & Dinner and Adopt A Public School Project Launch!
Credits to Bro. Jacob M. Tolentino, PIKC-TMSP