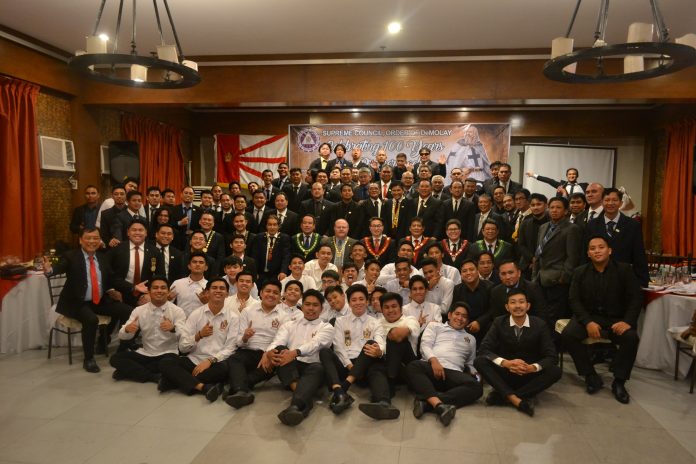 The team visited the Dinner Banquet, organized by Serafin V. Aguilar Chapter, Bacolod. Also, they participated in the Nationwide Centennial Environment Day.
The Active and Senior DeMolays warmly received the dignitaries in Bacolod-Silay International Airport in the evening then went straight to the hotel.
Present were GM-SCOD Hon. Edison Abella, PGM-ISC Hon. Gregory Kimberling, PGM-SCOD Hon. Rodel Riezl SJ. Reyes. Also accompanying them are PNP-DAAP Bro. Ibarra C. Poliquit, and PIKC-TMSP Bro. Jacob M. Tolentino.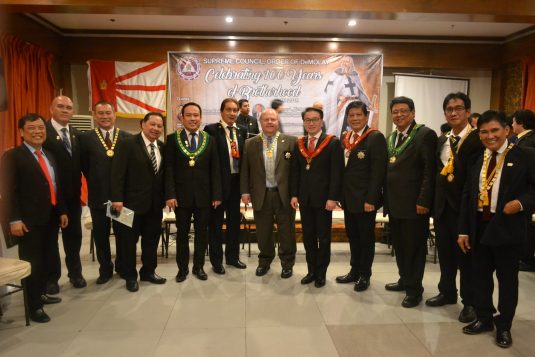 Before dinner, the programme began with the Nine O'Clock Interpolation. We heard words from Board Member-DAAP Dad Fondador D. Mendoza Jr., Ex-O Region 6-B Dad Marcus Aurelian F. Vaflor, President-GDCDAC Bro. Kirk Patrick B. Tenerife, and JVP-Visayas Dad Ed Steven E. Amazona.
Dad Greg focused his message on the importance of adult motivation, leadership and supervision and how these are necessary in the development of young boys. With that, he asked the youngest Brother DeMolay in the room, to go up to the podium and then let the young boy wear his collar jewel for the inspiration to everyone.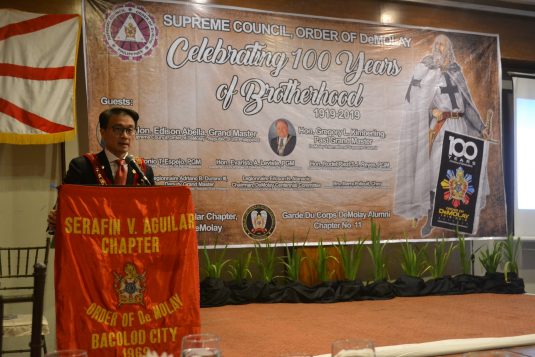 Afterwards, Dad Edison gave a quick update on half of his journey throughout the Centennial Week. He reiterated his vision of what the Supreme Council is with his Leadership, and what has been the vision for the next 100 years. To inspire everyone as well, he surprised and awarded the Louis G. Lower Centennial Fellow to that youngest DeMolay in the room, Bro. Rik Simon B. Macaya (12), and so as his brother, Bro. Rus Josua B. Macaya (14).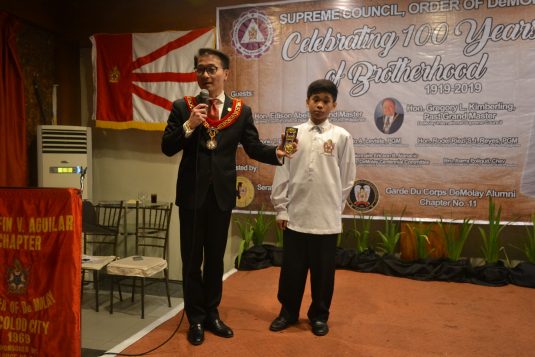 Centennial Fellows were collared with their jewels, sign of support for the sustainability of DeMolay Philippines through the DeMolay Leadership Academy.
In the morning, the DeMolays and Dad Masons planted trees to show our support for environmental responsibility. Afterwards, the Team was offered the famous Chicken Bacolod and local delicacies in a fellowship lunch at Ilaya Highland Resort. The team also briefly visited the Lodge where the DeMolays hold their meetings.
We want to thank Serafin V. Aguilar Chapter, Garde Du Corps DAC, and all the people who made this event a success it is. Congratulations, brethren!
Great food and even greater fellowship!
Next up: Iloilo DeMolay Chapter Meeting and Induction of Alumni Chapter Officers! 
Credits to Bro. Jacob M. Tolentino, PIKC-TMSP