The culmination of the National Ritual Competition, organized by the DeMolay National Congress and DeMolay Cebu.
Prior to this, beginning last August, the different Chapters were segmented according to their geographic areas, and held Regional Qualifiers to select the best of the best, to proudly represent their respective region.
The activities of the day were formally opened with dignitaries GM-SCOD Hon. Edison Abella, PGM-ISC Hon. Gregory Kimberling, NMC Datu Pax Ali S. Mangudadatu, Centennial Chairman Dad Ericson B. Atanacio. Also accompanying them are NDS Jasmine Danielle T. Olay, PNP-DAAP Bro. Ibarra C. Poliquit, and PIKC-TMSP Bro. Jacob M. Tolentino.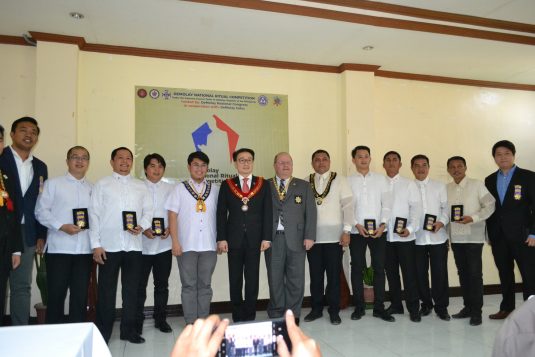 Centennial Fellows were collared and were pinned of their jewel, sign of support for the sustainability of DeMolay Philippines through the DeMolay Leadership Academy.
In the evening, the Champions of the National Competitions who were awarded are as follows:
Father Talk: Bro. Ian Rovanne Z. Manabat, Loyalty Chapter, NCR, Luzon.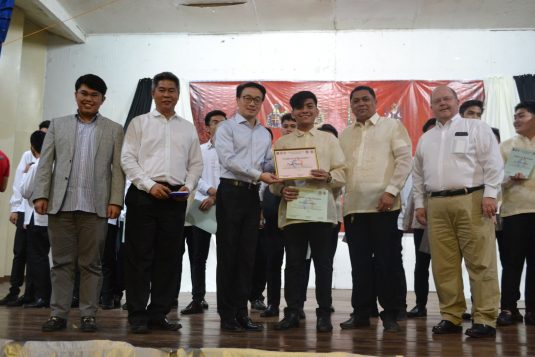 Ceremony of Light: Bro. Paolo T. Medina, Emmanuel Baja Chapter, Cavite, Luzon.
Flower Talk: Bro. Paul Eriman J. Taguan, Serafin V. Aguilar Chapter, Bacolod, Visayas.
We heard words of wisdom and motivation from our Grand Master, National Master Councilor, Past Grand Master of ISC, and Centennial Chairman.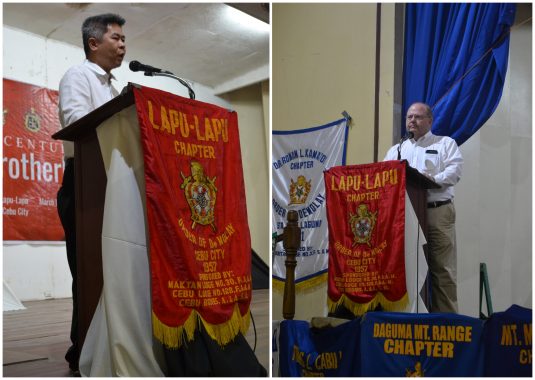 We want to thank Lapu-Lapu Chapter and Datu Sawili Chapter, NJC Bro. Vince Pintac and all the people who made this event a success it is. Congratulations, brethren!
Such a great start for the week ahead!
Next up: Bohol Nationwide Centennial Family Day! 
Credits to Bro. Jacob M. Tolentino, PIKC-TMSP