The Team visited the Nationwide Centennial Family Day, organized by Dagohoy Chapter, Bohol.
The Active and Senior DeMolays warmly received the dignitaries in Tagbilaran Pier just after noon.
Present were GM-SCOD Hon. Edison Abella, PGM-ISC Hon. Gregory Kimberling, NMC Datu Pax Ali S. Mangudadatu, PGM-SCOD Hon. Rodel Riezl SJ. Reyes. Also accompanying them are PNP-DAAP Bro. Ibarra C. Poliquit, and PIKC-TMSP Bro. Jacob M. Tolentino.
At beach side, Centennial Fellows were turned over to our Executive Officer of the region, received their jewels, sign of support for the sustainability of DeMolay Philippines through the DeMolay Leadership Academy.

We heard words of wisdom and motivation from our Grand Master, National Master Councilor, and Past Grand Master of ISC.
Our brethren, along with our dignitaries, shared Dinner through our traditional boodle fight. GM Edison Abella, amazed and humbled by the members of the Chapter, gave a Louis G. Lower Centennial Fellow to their Master Councilor, Bro. Harmon Lamoste Pondoc, as token of his appreciation for their support.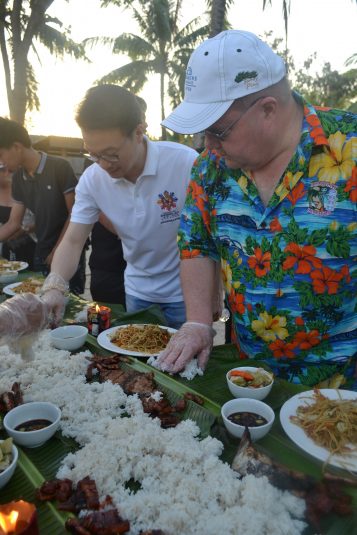 After dinner, our GM Edison Abella had a sincere huddle with the members of DeMolay Bohol and gave passionate words of encouragement in DeMolay, in making a legacy for themselves, and in life itself.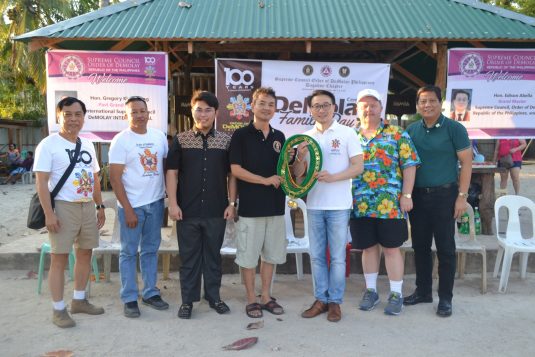 We want to thank Dagohoy Chapter and all the people who made this event a success it is. Congratulations, brethren!
Day 2 done! DeMolay Week, keep it coming!
Next up: Dinner Banquet with DeMolay Bacolod and Nationwide Centennial Environment Day!
Credits to Bro. Jacob M. Tolentino, PIKC-TMSP