The officers of the DeMolay National Congress paid a courtesy call to the Acting Chief of Staff of the Armed Forces of the Philippines last August 2, 2022. Led by National Master Councilor Vincent B. Figueroa, together with officers of the Supreme Council Order of DeMolay of the Republic of the Philippines, they trooped to the office of Major General Roy M. Galido, also the Inspector General of the Philippine Army, at the Fort Bonifacio in the City of Taguig for the courtesy visit.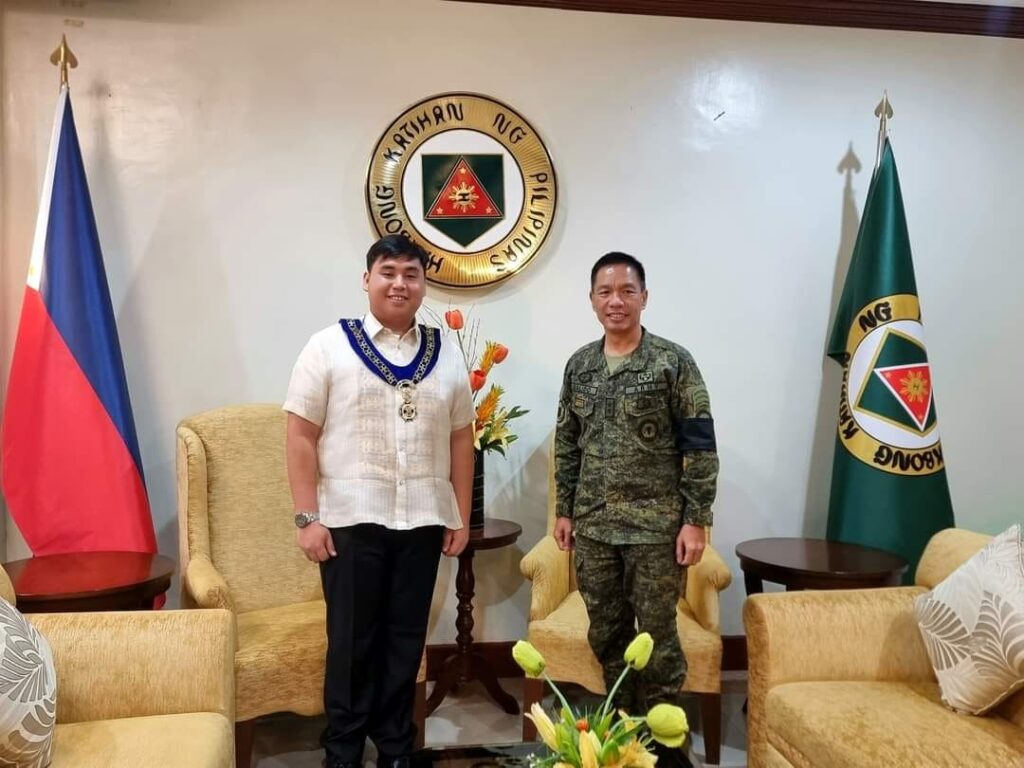 Aside from NMC Figueroa, Maj. Gen. Galido also cordially received National Senior Councilor Ethan Carl B. Belderol, National Congress Secretary Frederick Emmanuel T. Atanacio, Jurisdictional Master Councilor for Visayas Maltim Jewel O. Gerona at the Officers Lounge in his spacious office in the AFP Headquarters. Accompanying the National Congress Officers in this visit were Supreme Council Order of DeMolay officers in the person of Jurisdictional Deputy Grand Master for Luzon Ericson B. Atanacio and National Congress Advisor for Luzon Emerson A. Atanacio.
The courtesy visit led to fruitful discussions on the possible partnership across the Armed Forces of the Philippines, Philippine Military Academy, and the DeMolay National Congress towards the realization of the vision of educating and guiding the youth regarding the Reserve Officers' Training Course (ROTC) and the opportunity for the youth of today to carve a career in the Military Service through the Philippine Military Academy.
This activity of the DeMolay National Congress promotes the cardinal virtue of Patriotism that the Order of DeMolay teaches. This seventh cardinal virtue in the Crown of Youth and the seven burning candles reminds us that there is no greater service than service to humanity and one's country.
Credits to Bro. Alvin Llanderal, Chev., LOH, COH