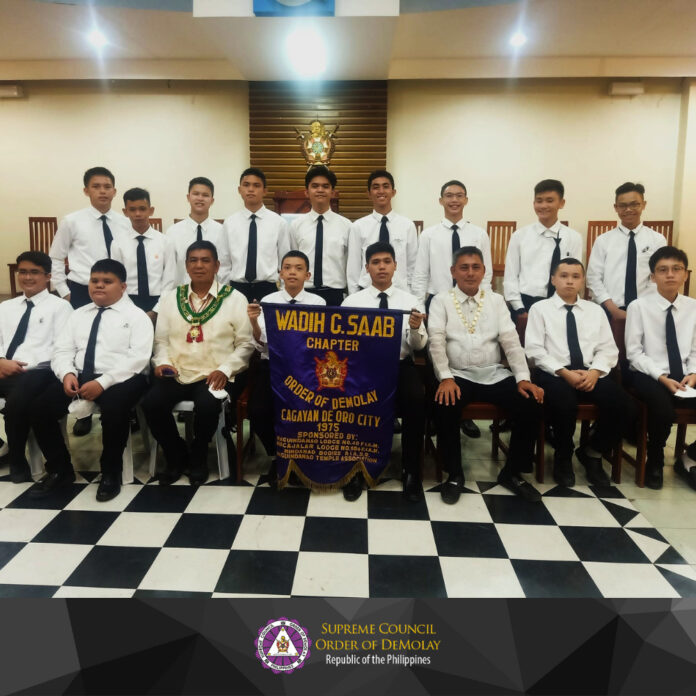 Fifteen young boys became the newest DeMolay members of Wadih C Saab Chapter No 16 in Cagayan de Oro City, when they were initiated and conferred with the Initiatory Degree and the DeMolay Degree last Sunday September 18, 2022 at the Macajalar Masonic Temple in Carmen this city.
The Initiatory Degree and DeMolay Degree teams were a composite mix of recently conferred brethren from batches 60 and 61 led by Master Councilor James Daniel De Sagun.
During the public ceremonies, which was attended by a sizeable crowd of excited parents, Senior DeMolays, and Master Masons, Brother John Gerome O. Echeveria performed the Ceremony of Light, while Brother Jared Enrico M. Tan performed the Father Talk and lastly Brother Bernard Angelo M. Cepeda delivered the Flower Talk.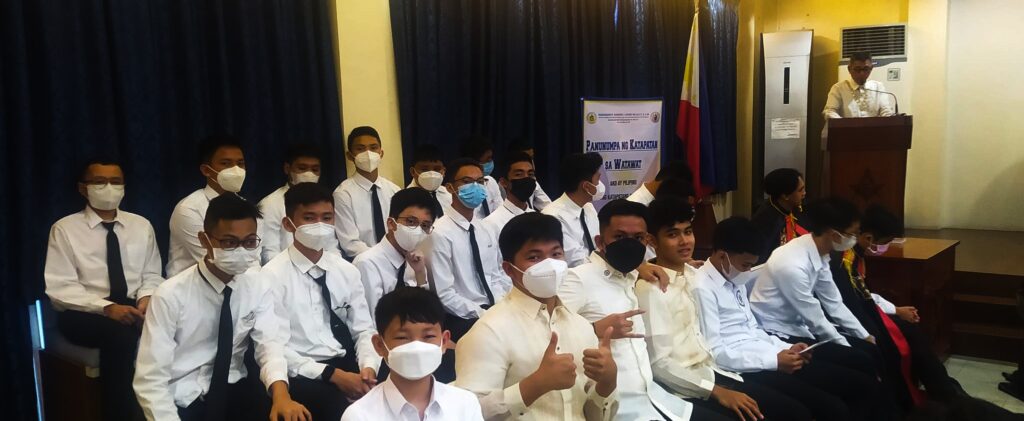 Batch No. 62, who took on the name H.A.L.C (Helpful Amazing Loyal Comrades) are a vibrant mix of sons and nephews of Senior DeMolays and Master Masons, based in CDO, from different chapters and lodges all over the outlying localities. Brother Ricardo Javier C. Estrella, the spokesperson of the newly initiated and conferred batch, gave the response for and in behalf of his batch mates.
Seen in attendance were Supreme Council Order of DeMolay Executive Officer for RX-A Cagayan de Oro Misamis Oriental and Bukidnon Leg Teodoro T Halibas, his Deputy Executive Officer Leg Joselito Tadeo, Immediate Past Executive Officer Leg Ben Hur Q. Dela Torre, Vice Chairman of the Advisory Council Seth Wesley Fajardo, Chapter Advisor WM Aldwin Joson, DeMolay Alumni Association of the Philippines National Secretary Leg Alvin Llanderal and District Deputy Grand Master for Masonic District RX-A Misamis Oriental and Cagayan de Oro VW Rael V. Yap among others.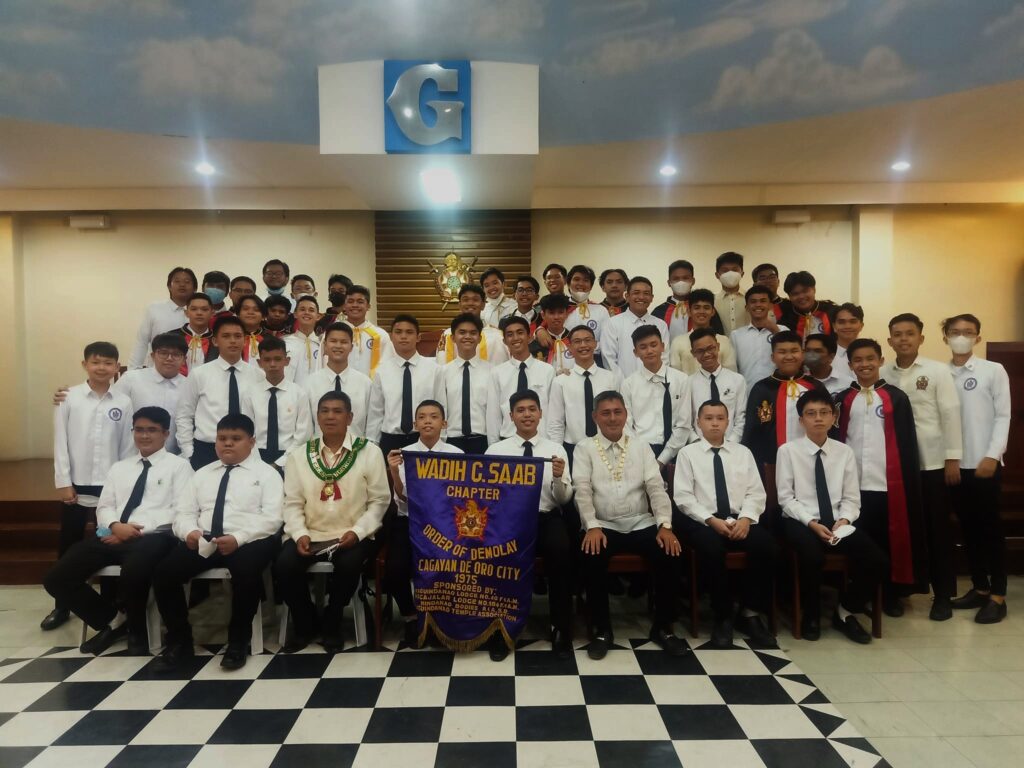 Advisors Brothers Leo Johnny Campilan, Jay Jamero, Benjie Canoy, Gerbie Gabutan, Rheo Neri and Leg Jude Thaddeus Tan helped and assisted in the supervision of the whole conferrals.
Credits to Bro. Alvin Llanderal, Chev., LOH, COH