MW Rudyardo V. Bunda's sheds light on how the Order of DeMolay had its own governing body in the Philippines after series of meetings with the International Supreme Council (ISC) that began in 1975.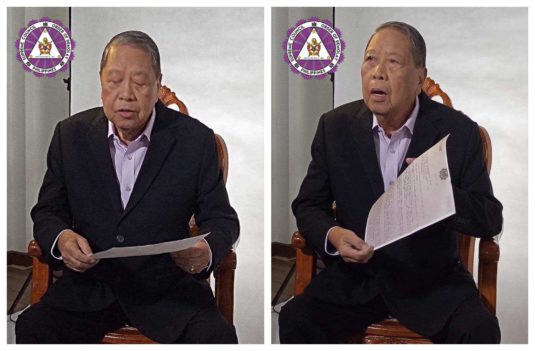 A Past Grand Master of the Most Worshipful Grand Lodge of the Philippines, MW Bunda's numerous contributions to the development and upliftment of the youth have been amply recognized. One of which occurred in May 1983 when the Kansas-based ISC honored him with the prestigious Legion of Honor Award. In 1982, he was also made an Honorary Grand Master of the Supreme Council, Order of DeMolay.
During the interview, MW Bunda showed a copy of an earlier ISC resolution written sometime in 1982 allowing the Grand Master of the Philippines to proceed and take the appropriate steps in establishing a Provisional Supreme Council in the Philippines.
More on MW Bunda in an audio-visual production to be played on March 16, 2019 during the DeMolay Centennial event at the PICC.
Credits to Bro. Tito Cruz, Chevalier