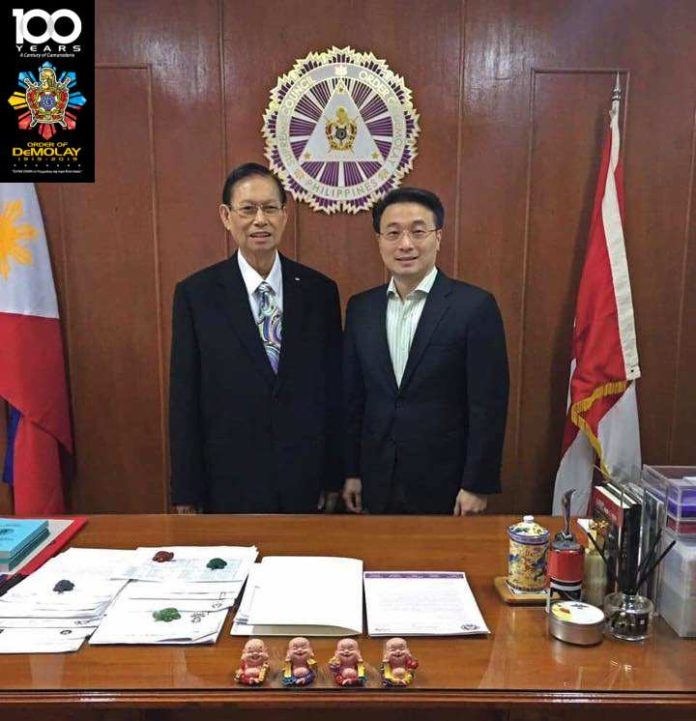 As young boy, MW Rosendo C. Herrera, elected twice as Grand Master of Masons in the country and the Grand Master Emeritus of the Supreme Council, Order of DeMolay, always mingled with the elderly. To him, learning from the elders is essential in ones boyhood days.
He started his masonic life in the 1970s, and even during those days Dad Herrera had his ears pegged to acquiring knowledge from masonic elders. "Kahit Mason na nakakatanda kausap ko," he said.
The 1980s further strengthened his resolved for the youth's development and the Order of DeMolay was ever-present in his mind. "The youth needs to be accorded time," Dad Herrera stressed.
Dad Herrera played a crucial lead role in the establishment of a "home" for the Order of DeMolay in the Philippines. With his efforts, the Grand Lodge of the Philippines allocated IN PERPETUITY an unused lot which is now the site of the Philippine DeMolay Youth Center or PDYC.
More statements from MW Dad Herrera will be played in an audio-visual presentation prepared by the SCOD on March 16, 2019 during the DeMolay Centennial celebration at the PICC.
Credits to Bro. Tito Cruz, Chevalier