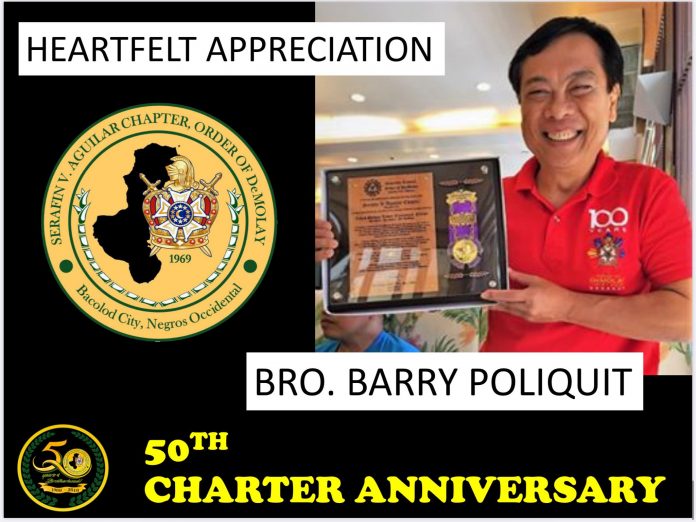 Dateline: December 22, 2019
It is with great pride and honor to inform everyone that the name of Serafin V. Aguilar Chapter will be permanently etched in the DeMolay Centennial Marker at Philippine DeMolay Youth Center as Louise Gordon Lower Centennial Fellow, through the efforts and contributions of Bro. Barry Poliquit – a proud member of SVAC, batch '75.
Thank you very much Bro. Barry!
Credits to DeMolay Bacolod FB Page