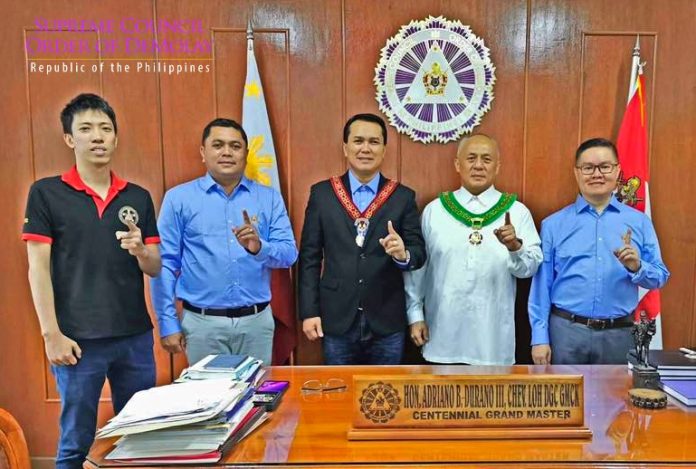 Dateline: PDYC/17December2019/tgc/2200H
VW Fahad Al-Rashid S. Lucman returned to the Philippine DeMolay Youth Center (PDYC) today and had his Frank S. Land Centennial Fellow (FSLCF) collar and jewel.
Last October 27 Brother Fahad Lucman came to the PDYC were he met with Honorable VW Adriano B. Durano III, the Centennial Grand Master of the Supreme Council, Order of DeMolay (SCOD) and Brother Tito G. Cruz to fill up the FSLCF form. A few days later, he sent his full payment to SCOD.
Present during today's occasion were other SCOD members like GJC Br. Albert Manlulu, JDGM and DAAP NP Br. Angelo Mangao, DAAP EVP Enzo Sy-Tio and Br. Francis Blanco.
Brother Fahad Lucman is from the Saigon Masonic Lodge No. 100 MWGLP.
Credits to Bro. Tito Cruz, Chevalier