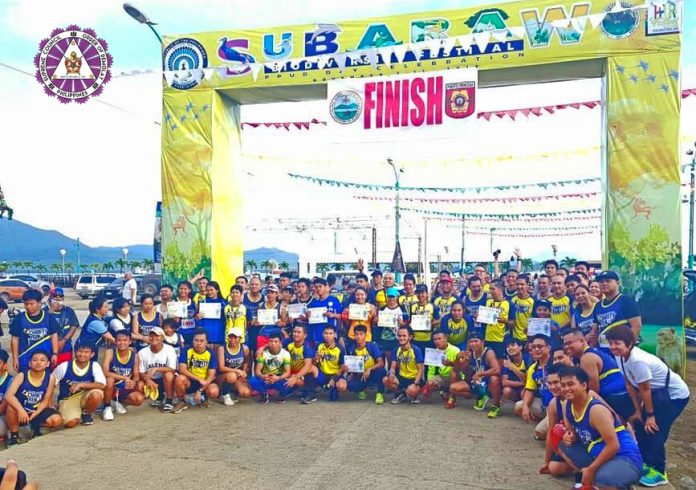 Dateline : Mnl/25November2019/tgc/joji/1015H
The Palawan Fortitude Chapter (PFC) happily indulged in the Charity Run fund-raising project of the Palawan Masonic Lodge No. 99 at Puerto Princesa City.
Yesterday's event (November 24) was led by Master Councilor Gerard Jonn Ferrer Ferrer and Senior Councilor Isaiah Clarence Sibal. It saw a total of 25 active DeMolays and 3 Senior DeMolays registered in the 5KM category.
Other PFC brethren also manned the 2.5 km aid station where they gave away water and colored yarns to confirm that the runners passed the station. The others assisted in the registration table and also recorded the finishers' running time.
The P350 registration fee for each partaker was paid for by the Masonic Plumb Society of Palawan, the co-sponsoring body of the chapter. The participants received their official singlet shirts and "bragging rights" of having joined their first marathon.
After the event, the brethren together with the Dads and Moms shared a simple breakfast which stretched until lunchtime.
At the BM Beach in Puerto Prinsesa, the "workhorses" spent a "chill time" after the run. Among them were Bro. Jabidando Cortes Teejay, Dad Eman De Asis- the Charity Run chairman, Dad Tyne and Mom Veron Yap, Dad Joji Bulawin, Dad Jacob and Mom Maria Bernadette Macasaet, Bro. Chef Bj Valdez, Bro Jezreel Casanova.
Credits to Bro. Tito Cruz, Chevalier