Hon. Edison Abella, Grand Master of the Supreme Council, Order of DeMolay, together with DeMolay Legionnaire Eric Atanacio, Chairman of the DeMolay Centennial Committee, received the pledge of support and payment of membership from Brother Rudy Ong of Labong Masonic Lodge No. 59 as a member of the Grand Master Centennial Knight last February 9, 2019 at the Philippine DeMolay Youth Center in Manila.
The Grand Master Centennial Knight under the DeMolay Crusades is a once-in-a-lifetime membership category offered for a limited period of time to a select group of individuals, organizations and corporations, who champion the worthy cause of character building and leadership development among the youth and are willing to partner with the Supreme Council, Order of DeMolay in making an investment to their future.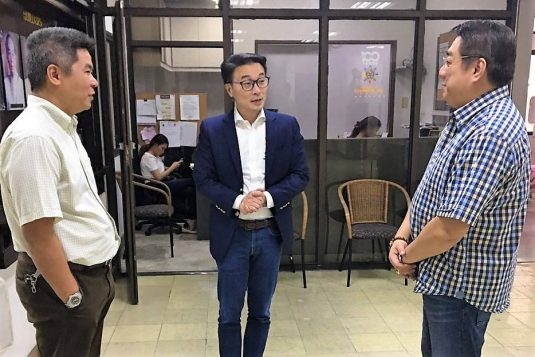 Grand Master Abella also took the opportunity to present and explain the various programs and projects of the Order of DeMolay in the Philippines to Brother Rudy Ong.
Credits to Bro. Barry Poliquit, Chevalier