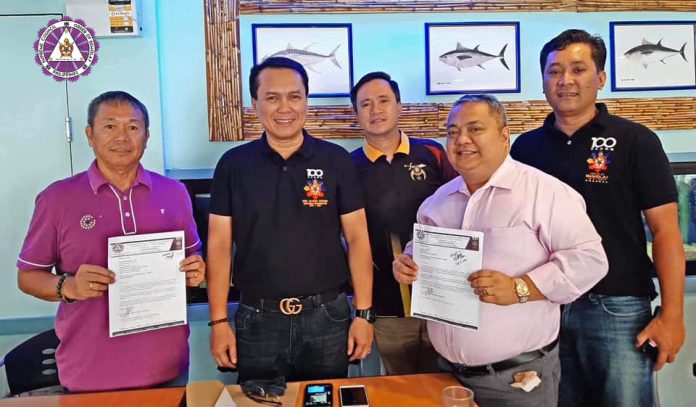 The Creation and Approval of the New Chapter of The Order of DeMolay in Davao City:
Monday, February 10 at 1:30pm . . . In a simple but MOMENTOUS EVENT. . . The Chairman of the Advisory Council received the approval Letter of Request for the creation of the Celestino Chavez Centennial Chapter, Order of DeMolay, Davao City from the Honorable Adriano B. Durano, III, Grand Master of the Supreme Council, Order of DeMolay, Republic of the Philippines. . . Letters Temporary to follow. . .
"May the PUBLIC school STUDENTS be part of the greatest fraternal ORGANIZATION."
. . . to make better young men for a better tomorrow. . .
In pictures were:
Hon. Adriano B. Durano, GM
VW Glenn Polinar, Executive Officer, Region 11-A
VW Michael Archangel B. Bron, Chairman, Advisory Chapter and Deputy Officer, Region 11-A
WB Jason Estrada, Deputy Officer, Region 11-A
Bro. Melky Durano, Member, Order of DeMolay