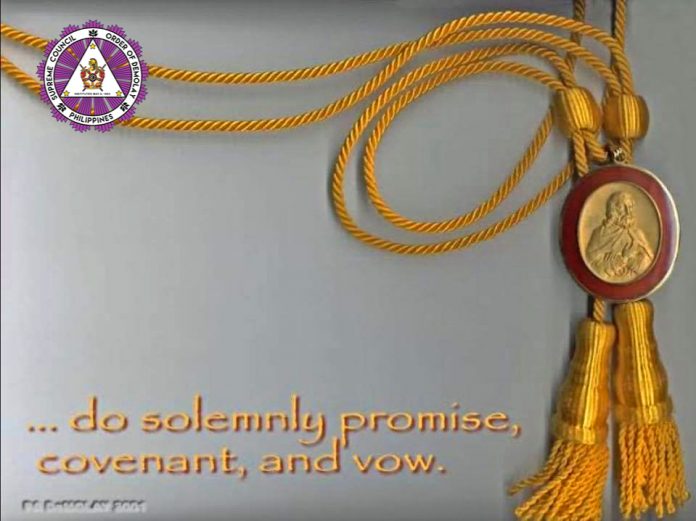 Dateline: Mnl/11February2020/tgc/0430H
To date, the first DeMolay-inspired Masonic Lodge — the Jacques DeMolay Memorial Lodge No. 305 (JDML 305) — has the biggest number of DeMolay Chevaliers as its members.
Not in order of when they became Chevaliers, they are: Brothers (1) Jojo Javier, (2) Julius Barles, (3) Jeffery Villalino, (4) Giancarlo George Yorobe, (5) Rowan Labro, (6) Apollo Tecson, (7) Joby Magbanua, (8) Manuelito Valloso, (9) HGM Albert K. Tan, (10) PGM Sonny Leviste, (11) MW Boy Aniag, (12) Benny Dionson, (13) Crisostomo Gaerlan, (14) Conrad Lim, (15) Rommel Desamero, (16) Jonathan Denver Cuezon, (17) Joji Bulawin, (18) Ato Ponce, (19) Gigi Ancajas [+], (20) Wilson Lee [+] and (2I) Ferdie Gaerlan [+]. These Chevaliers got their recognition in different times and chapters.
The other Chevaliers not included in the list have demitted earlier on from the Jacques DeMolay Memorial Lodge No. 305 which was established in June 17, 1993.
To add, most if not all the members of the JDML305 are members too of the Escudo Demolay Alumni Chapter No. 4. (EDAC4) of the DeMolay Alumni Association of the Philippines (DAAP).
Credits to Bro. Tito Cruz, Chevalier