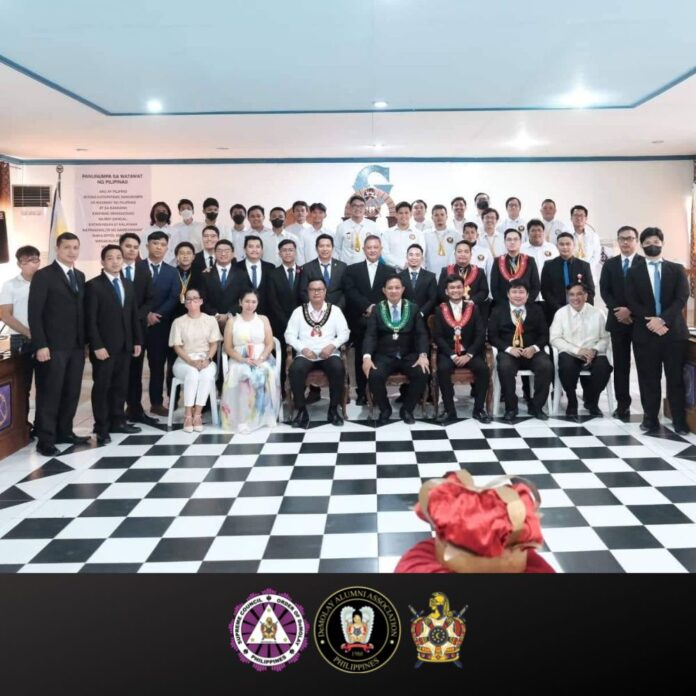 Mayon DeMolay Alumni Chapter U.D, based in the picturesque city of Legaspi in Albay, held its Institution and first Installation of Officers last October 1, 2022, Saturday afternoon at the VW Ellizer Seville Jr. Masonic Center, Tagas, Daraga, Albay. It was considered a solemn and momentous event for all of those who attended.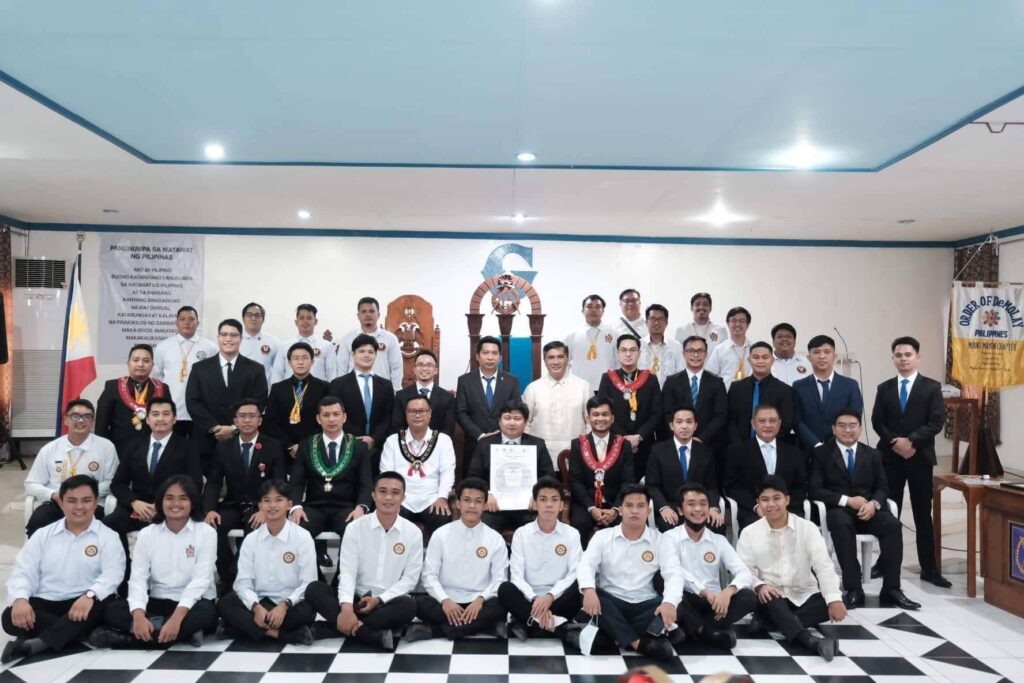 Installed as its pioneering set of officers were the following; Bro Jules Kevin A. Monilla, PMC, KT, Chev., COH, LOH as its elected President, Bro Alexander M. Mastuo as Vice President, Bro Kurt Lancelot B. Roldan as Secretary, Bro Herbert I. Cua as Treasurer, Bro Jesslew P. Baldeo as Auditor, Bro Shaun Wayze Mykel C. Yanzon as Public Relations Officer, and Bro Ram Derick S. Balde as its Chaplain.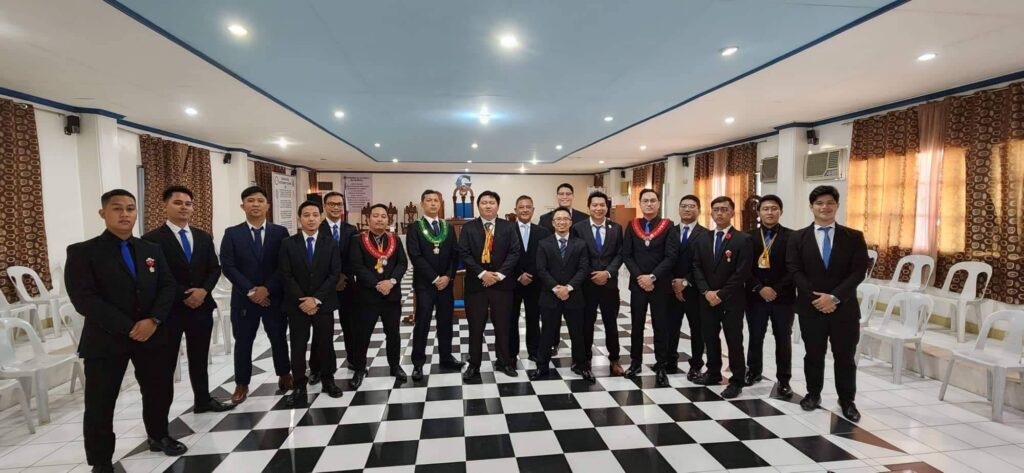 On hand to install the charter set of officers were officers and members of Escudo DeMolay Alumni Chapter No. 4 (NCR), who all trace their DeMolay roots to Mt. Mayon Chapter. They were led by Bro Kenneth Karl O. Trobaugh, PMC-MSA, PP, Chev., COH, FSLCF who was Installing Officer. Together with him were Bro Keith A. Mirandilla, PMC-MSA, Chev., as Installing Deacon, Bro Clinton B. Ros, PMC-MSA, Chev., COH, FSLCF as Installing Marshal and Bro Jericho Anthony G. Rellata, PMC as Installing Chaplain.
In full attendance to lend support to the new alumni chapter were the members of Bicol DeMolay Alumni Chapter No.36 from Naga City, Rinconada Oragon DeMolay Alumni Chapter No. 53 from Iriga City and Escudo DeMolay Alumni Chapter No. 4 from the National Capital Region.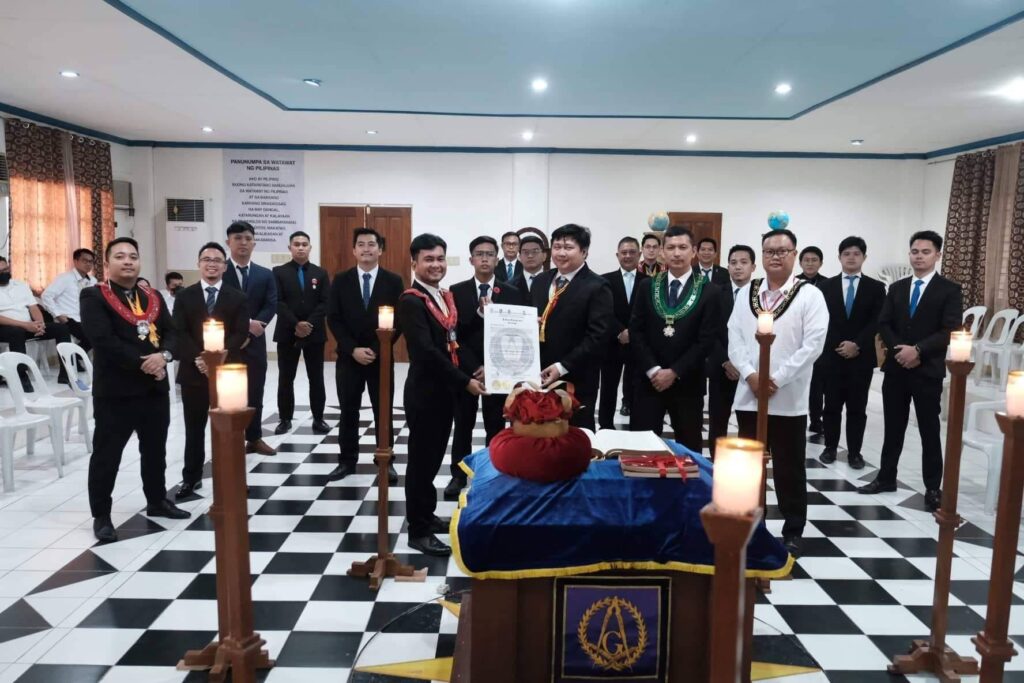 The DeMolay Alumni Association of the Philippines was represented in the event by Jurisdictional Vice President for Bicol, Bro. Larry Anthony M. Rombaon Chev., LOH. Meanwhile, the Supreme Council Order of DeMolay lent its presence through the Executive Officer for R-5, Bro. Clemente Rey Dorosan, Chev., LOH, FSLCF. The DeMolay National Congress was also in attendance through Bro. Shenn Mikhail C. Yanzon, Chev., PMC-MSA, LCC, Regional Master Councilor for Region 5.
Also showing their wholehearted support were the officers and members of Mount Mayon Chapter No. 76 Order of DeMolay along with their Advisory Council and family members and friends.
The guest of honor and speaker was Honorable Governor of the Province of Albay, Dad Noel E. Rosal, who is also a member of Mayon Lodge No. 61 F & A.M.
With the theme "Mayon DeMolay; Growing Together, Making A Difference." Dad Rosal shared during his talk that.. "Even though everything starts small, sooner or later it will grow… Following the teachings of theOrder of DeMolay and Freemasonry, we will all be on the right path…"
After the newly installed Chapter President gave his inaugural address, the DeMolay Alumni Association of the Philippines through its Jurisdictional Vice President, Bro. Larry Anthony Rombaon, facilitated the Institution Ceremony where the Letters Temporary of the new alumni chapter was formally turned over to the new set of officers.
The event concluded with the closing remarks by the Executive Officer-SCOD for Region 5, Bro. Clemente Rey Dorosan.
The customary fraternal banquet and fellowhip followed at New Blossoms Catering Function Hall at Tagas, Daraga, Albay.
Written by: Alvin L. Llanderal, Chev., COH, LOH, JDCF
Reported by: Bro Jules Kevin A. Monilla, PMC, KT, Chev., COH, LOH