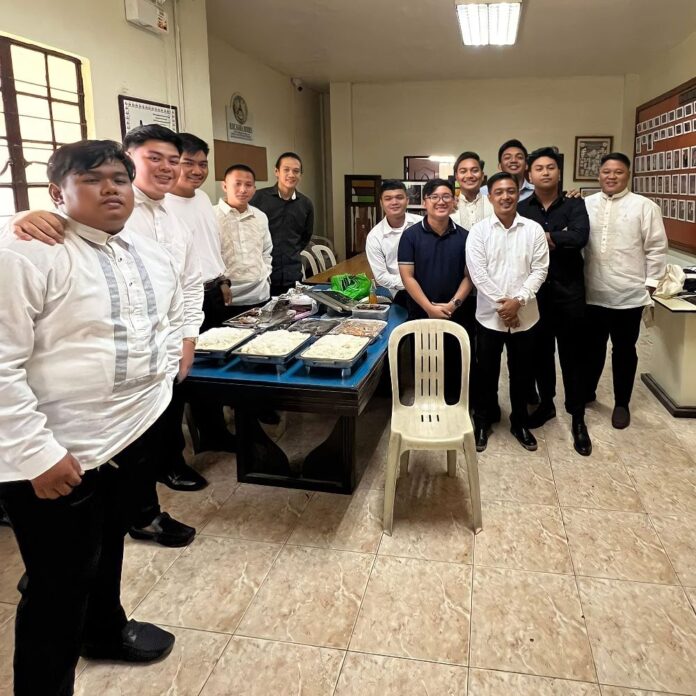 On December 11, 2022, the petitioners of Ilocandia Chapter No. 83 of the Order of DeMolay had their Conferral of Degrees at Angalo Masonic Lodge No. 63 F&AM. This was led by the Master Councilor, Brother Harry Law C. Lazo.
A total of 3 newly conferred brothers received both their Initiatory Degree and DeMolay Degree, namely, Bro. Elijah Sebastian M. Pajarillo, Bro. Neil Paul T. Valenzuela and Bro. Christian Jhay U. Yabut.
Senior DeMolays, Dad Neil Anthony Ferrer, and Brother Adriane Andongo (Regional Master Councilor of Region 1-C) were also present to witness the ceremonies they have undergone.
The supportive parents of the newly initiated brethren provided food and allowed their sons to join the DeMolay, who believed wholeheartedly in the teachings of our Order. As they progress toward becoming future leaders of our nation and brothers in the Order of DeMolay, the virtues and ethics they gained while petitioning will remain imprinted in their minds and hearts.
The officers and members of Ilocandia Chapter No. 83 Order of DeMolay would like to express their sincerest gratitude to the sponsoring body, the Angalo Masonic Lodge No. 64 F&AM, to the Advisory Council, to the Regional Master Councilor Brother Adriane Andongo, Executive Officer Dad Honnie Val P. Bermejo and Deputy Executive Officer Dad Jeronimo L. Rocero.
"Resilient DeMolay Philippines. Marching on in making tomorrow's leaders today."
For God. For Country. For DeMolay.
Credits to Leg. Honnie Val P. Bermejo, Chev, LOH, FSLCF