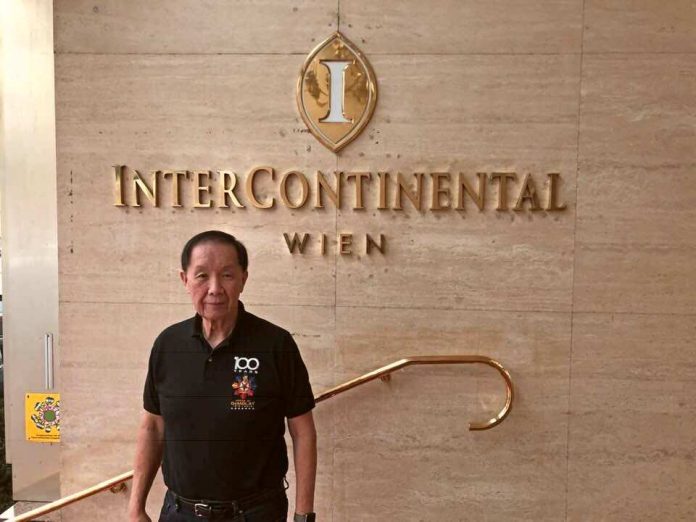 This light-hearted man recently called on his brother Masons to unwaveringly support the DeMolay movement in the Philippines. In fact, he is one amongst many who gave a generous contribution to the DeMolay Centennial fund that would establish the first-ever DeMolay Trust Fund.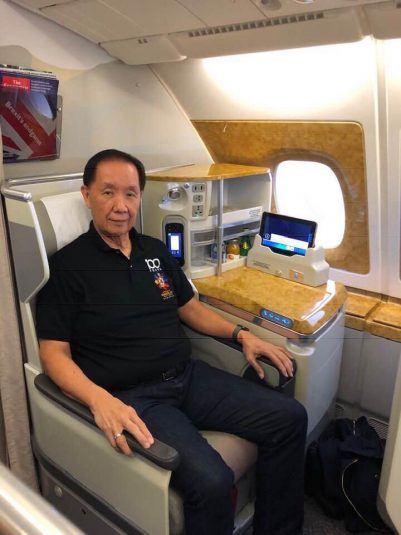 The said trust fund will be used solely for the creation of a DeMolay Leadership Academy aimed at training deserving brethren and future members on the unique values and teachings of the Order.
MW Peter Lim Lo Suy PGM who is currently on a sponsored tour in Europe was recently interviewed by the Centennial Production Team (CPT) in Cagayan de Oro City. During that interview he voluntarily and proudly wore his DeMolay Centennial shirt.
A few minutes before that interview last November 12, I still vividly remember the Past Grand Master of Philippine Masons saying in Kagay-anon dialect that he'll be bringing along and wear his DeMolay shirt during the trip. He did! The pictures below were taken in Vienna.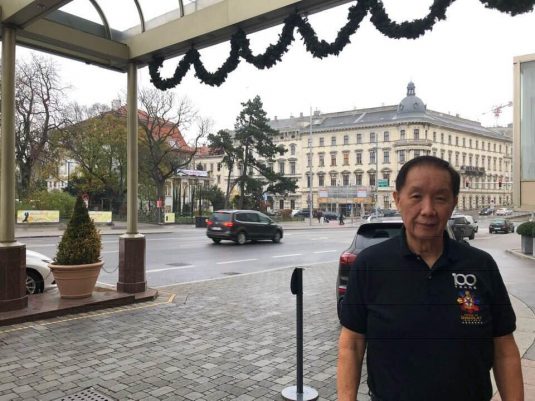 MW Lim Lo Suy was once Chapter Adviser of the Wadih C. Saab Chapter (WCSC) in Cagayan de Oro City. His only son, Bryan, is an active member of the said Chapter. It was during his stint as Chapter Dad that WCSC gained an additional 61 members which was called the "PULLS Batch." PULLS are his initials.
Credits to Bro. Tito Cruz, Chevalier