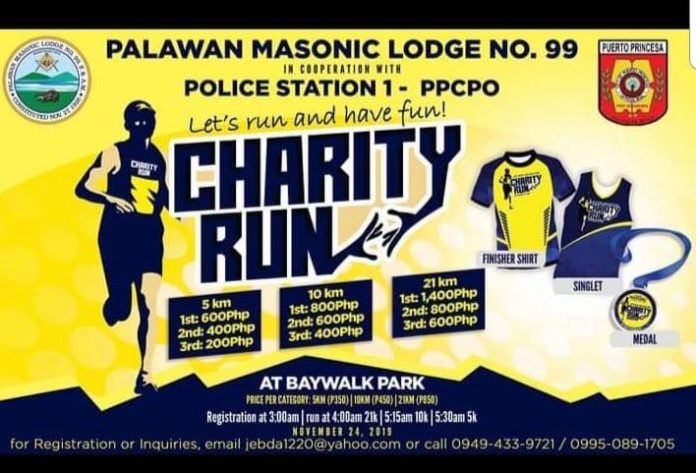 If you wish to run and have fun this November 24 and is in Puerto Princesa in Palawan, then save the date above. It's a Sunday too.

The 22 pioneering members of the Palawan Fortitude Chapter, the youngest DeMolay Chapter in the country, shall also join the event thereby making it their first public activity since it was instituted and installed last month.

The upcoming event is open to the public.

Be one in Palawan!
Credits to Bro. Tito Cruz, Chevalier