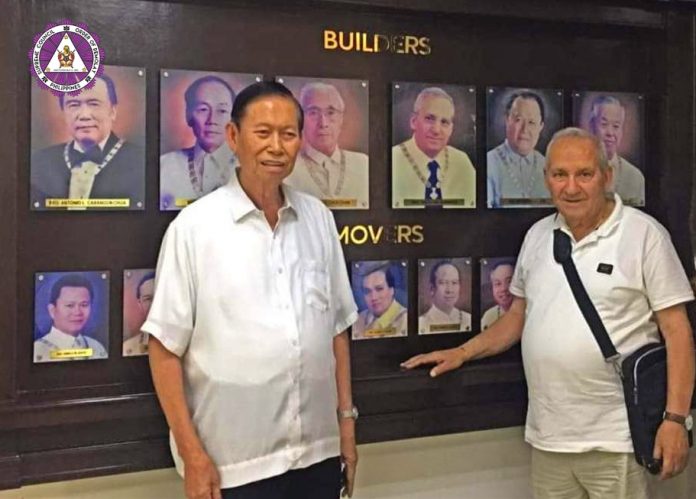 One of the "BUILDERS" of the Philippine DeMolay Youth Center (PDYC) at the GLP compound visited the offices last October 9, 2019.
Brother Theodore Giannakis, now 82 years old, was given a tour of the PDYC by MW Rosendo C. Herrera and was amused to see his picture among the 'BUILDERS' still intact and displayed.
At the PDYC, the Greece-based Brother also had the chance to meet with SCOD Executive Director Ms. Ma. Cristina "Ting" M. Sordan and SCOD Staff members — Sis Florence Nicolas (Florie Pdyc Staff) and Ms. Rej Casidsid (Ate Rej).
In the meantime, the ground floor of the two-storey PDYC edifice is currently undergoing repairs and is expected to be finished before the year ends.
Credits to Bro. Tito Cruz, Chevalier