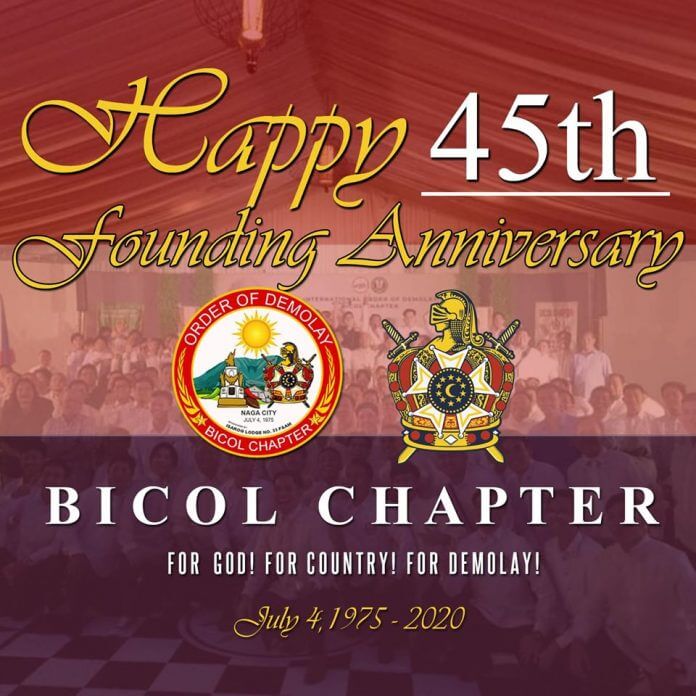 It all started with an idea to form a boys' club. On 1919, nineboys started what turned out to be the International Order of DeMolay along with the Bicol Chapter which was later founded on July 4, 1975 celebrating its 45th anniversary today.
Bicolano DeMolays continue to live up to their name as Oragons. Together with their brothers, their display of resilience and aptitude for leadership continues to amaze us. It is no wonder that DeMolay lives up to its name as one of the best fraternities in the world.
Happy 45th Anniversary Bicol Chapter!
Credits to Bicol DeMolay FB Page