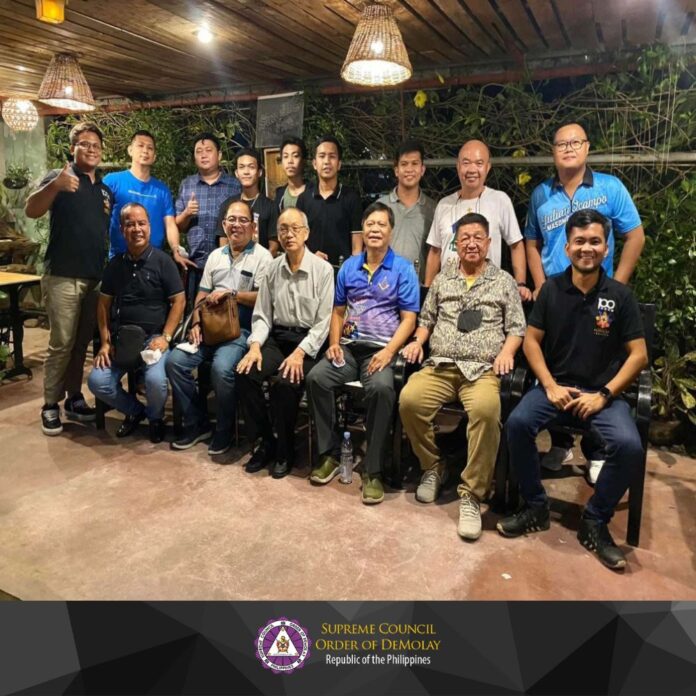 GM Chua and dignitaries meet up with Bicolandia DeMolays, talk about plans and programs!
It was indeed perfectly timed as members of the Order of Demolay had the chance for a quick yet memorable meet-up with Hon. GM Edward Chua, DGC, GMCK. Leg Leoncio B. Solamillo, JDGM Mindanao.
Leg. Nestor V. Tampol, Grand Senior Deacon when they attended the 10th South Luzon and Bicol Scottish Rite Multi Orient Convention of the Ancient and Accepted Scottish Rite of Freemasonry of the Republic of the Philippines held at Legazpi City, Albay last August 18-20, 2022.
Said dignitaries were treated to a fellowship by Leg. Clemente Rey A Dorosan, Chev., LOH, FSLCF, ExO Bicol. Leg. Larry Rombaon, Chev, LOH, DAAP JVP R5 Bicol. Leg. Kevin Monilla, Chev., LOH. WB Dad Ranulfo Imperial and Dad Linus Lorete with some active members of Mayon Chapter, Order of DeMolay.