MW Rosendo C. Herrera, Grand Master Emeritus, and Hon. Edison Abella, Grand Master of the Supreme Council, Order of DeMolay (SCOD), together with the other SCOD Grand Line Officers, namely: Leg. Adriano B. Durano, III, Deputy Grand Master, and Hon. Victor Antonio T. Espejo, Immediate Past Grand Master, and joined by DeMolay Chevalier Brother Datu Pax Ali S. Mangudadatu, National Master Councilor of the National DeMolay Congress, paid a courtesy visit to MW Romeo S. Momo, the newly installed Grand Master of Masons, last May 21, 2018 at the Grand Lodge of the Philippines (GLP) in Manila.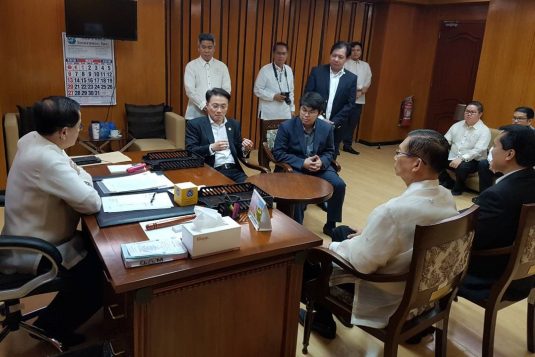 Grand Master Abella briefly reported to MW Momo the recent events and activities of the Order of DeMolay and presented its plans and programs for the upcoming DeMolay Centennial Founding Anniversary of the International Order of DeMolay, which will culminate in March 2019. Some Master Masons, who are Senior DeMolays and members of Manila-Mt. Lebanon Lodge No. 1 and Jacques DeMolay Lodge No. 305, were also present during the courtesy visit.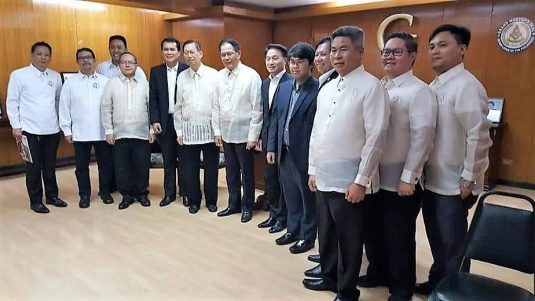 The courtesy visit was held immediately after the Flag Raising Ceremony held every Monday at 7:00 a.m. at the GLP compound.