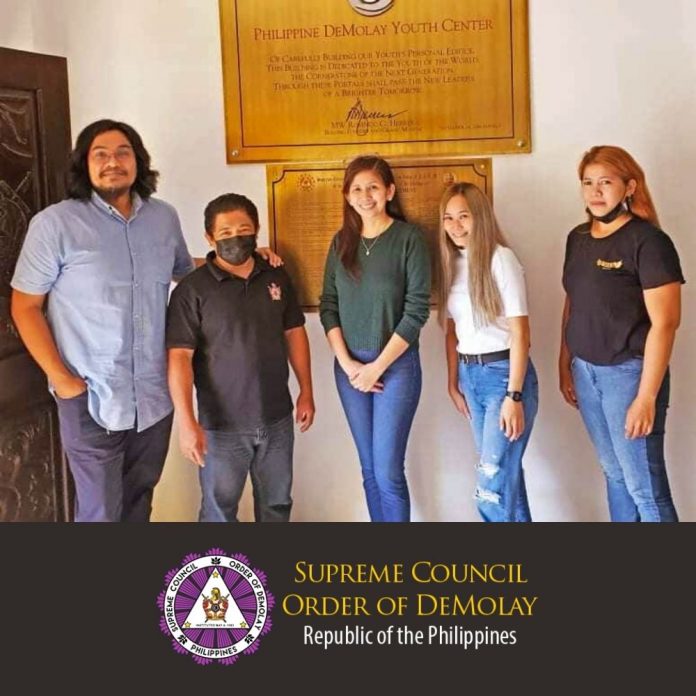 FOR A LEAN YET EFFECTIVE SCOD
1715hrs/19july2021/tgc
The SCOD Executive Director, Ms. Cristina "Ting" M. Sordan together with her administrative staff, namely: Ms. Florence Nicolas (Data Membership/DeMolay PH Website), Ms. Regiely Casidsid (DeMolay PH Store) and Mr. Danny Bayhonan (Building Maintenance) completed today their ISO 9001:2015 Quality Management Systems Implementation Course and QMS Documentation Guidelines at the PDYC.
The foursome shall received their certificates of completion next Monday, July 26. The courses were given free-of-charge to the regular employees of the PDYC and it is also open to other SCOD members.
These training courses are to ensure all stakeholders that the PDYC Management is committed to provide quality services that shall meet and exceed customer requirements. It also guarantees all parties that the Management and staff are competent and committed to continual professional improvement in the delivery of their various services.
Done with the nod of CGM Adriano "Django" B. Durano III, the said course also prepares the SCODRP for possible certification with ISO 9001:2015 Quality Management System in the future.
Several organizations nowadays enjoy the benefits of implementating ISO 9001 ensuring consistent delivery of services, strengthened reputation and integrity, professionalized organizational framework and reduction of operational costs in the conduct of their business activities.
Today's event was conducted by Bro VW Mckentyre "Mac" V. Cabrera himself who is the General Manager & Principal Consultant of Capitol Design and Consultancy Services (CDC). CDC provides complete architectural design services, corporate & project management and feasibility study development.
Credits to Bro. Tito Cruz, Chevalier, LOH, CSK, EBON, FSLCF