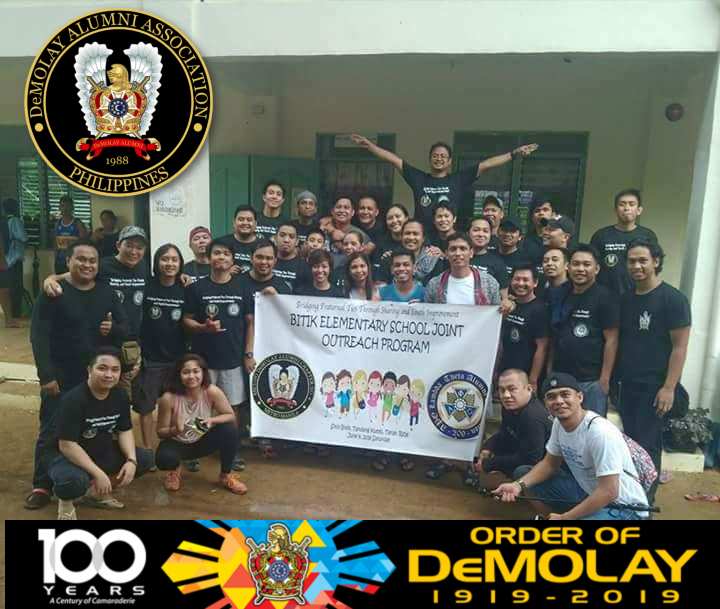 Bitik Elementary School is located up in the mountain of Sitio Bitik, Tandang Kutyo,Tanay Rizal. This 2017, the school has 47 Students which they are sharing the two rooms for all grades (I-VI).There are 3 teachers teaching all the students and it takes forty five (45) minutes of walk with the rough and rugged road up the hill to reach the school. The students of Bitik Elementary School were deprived of a lot of things deserves of a young students such as foods, clothing, school materials and etc. Their parents were just taking their source of living from various agricultural products available in the mountain.
June 9, 2018 Escudo DeMolay Alumni Chapter No. 4 and Alpha Phi Omega Lambda Theta Charter No. 209 have a joint outreach program for the students of Bitik Elementary School with the volunteers. We shared and give the students some of their needs such as schools materials, hygiene kit, sleepers, foods and etc.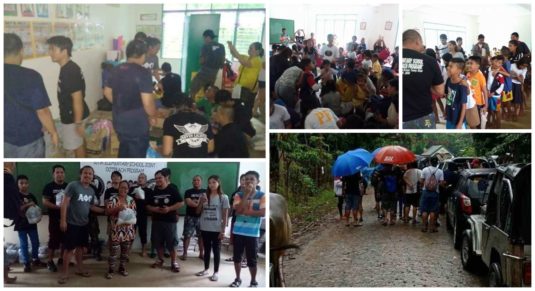 The team started to travel early to arrive the Tanay, Rizal at 6:00 in the morning and we reached the school by 8:00 in the morning, we struggled by the rain and sticky mud to get there but of course this cannot stop us from helping them. With the help of the donations of people blessed of a good heart, we gained and reached the support to make this joint outreach program happen. We are very much thankful to these people.
Credits to Bro. Ryan Ritch Gregorio, President, ESCUDO DeMolay Alumni Chapter #4