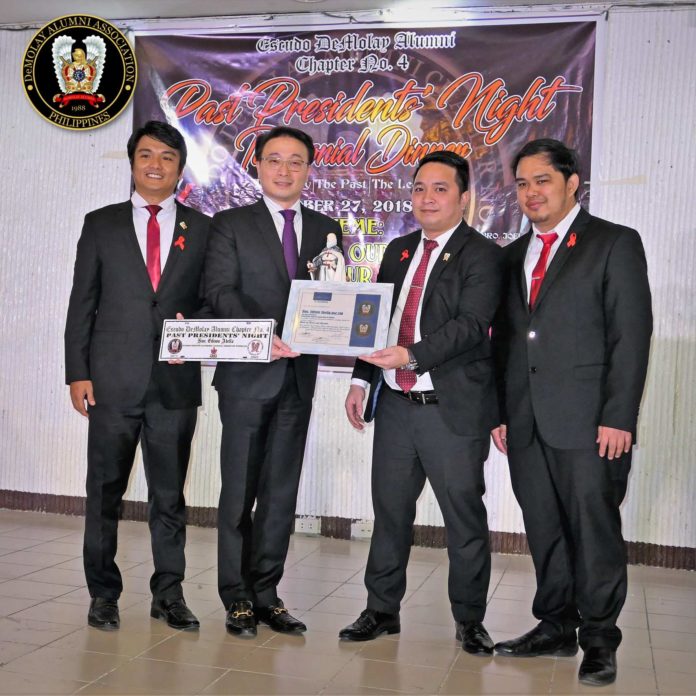 Escudo DeMolay Alumni Chapter No. 4 (NCR), established in December 1991 by Senior DeMolays coming from Serafin V. Aguilar and Graciano Lopez Jaena Chapters under the jurisdiction of the DeMolay Alumni Association of the Philippines (DAAP), hosted a Testimonial Dinner in honor of its Past Presidents held on October 27, 2018 at the Aguinaldo Hall, Grand Lodge of the Philippines in Manila.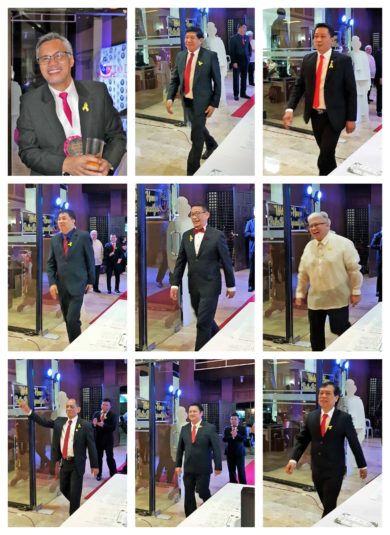 Brother Ryan Ritch Gregorio, Chapter President and a member of Kapatiran Chapter, welcomed the following Past Presidents, who attended the testimonial dinner and fellowship: Brothers Vicente "Boy" Acsay, Jr., Graciano Lopez Jaena Chapter (1994); Joel Alimon, Serafin V. Aguilar Chapter (1995); Rowan Labro. Gen. Douglas MacArthur Chapter (1999); Orlando "Jun" Salatandre, Jr., Tomas L. Cabili Chapter (2000); Jerick Gempasaw, Mt. Samat Chapter (2001), Tito Cruz. Wadih C. Saab Chapter (2006), Amado Pal Benares, Serafin V. Aguilar Chapter (2009); Raymond Charles Anicete, Semper Fidelis Chapter (2010); Ibarra "Barry" Poliquit, Serafin V. Aguilar Chapter (2011); Adelbert Jerome Serrano, Semper Fidelis Chapter (2015); Jan Thaddeus Mercado, Narra Chapter (2016); and Rafael John "RJ" Mendoza, Dad Macario S. Ramos, Sr. Chapter (2017).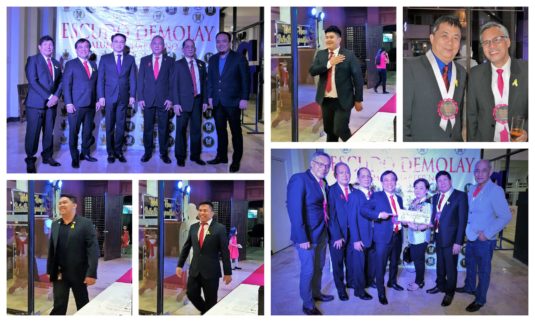 The evening affair was graced by well-known Filipino film producer and director Brother DeMolay Legionnaire Joel Lamangan, a Past President of DAAP and member of Emmanuel Baja Chapter, as Inspirational Speaker, and Hon. Edison Abella, Grand Master of the Supreme Council, Order of DeMolay as Guest of Honor and Speaker.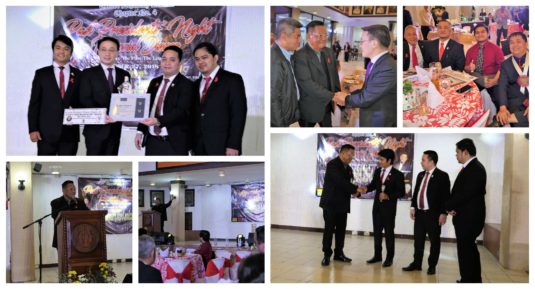 Brother Joel Lamangan inspired the audience with his fiery talk on "I am what I am today because of DeMolay". He also elaborated DeMolay's special niche in national development through the building of good character and establishing able leaders in the various professions, such as law enforcement and related services, law and justice, medicine and medical care, architecture and engineering, government and public service, theater and arts, business and entrepreneurship; and other fields of endeavors. He added that DeMolay had trained and guided young men, not only to become productive and successful in their respective careers and professions, but most importantly, to become good persons.
On the other hand, Grand Master Edison Abella thanked Brother Joel Lamangan for his personal involvement in helping in the preparations of the DeMolay Centennial Anniversary Celebration in the Philippines. He also updated the Brethren with the projects and activities of the Supreme Council and challenged the Senior DeMolays of Escudo to support the worldwide celebration of the Centennial Founding Anniversary of the Order of DeMolay.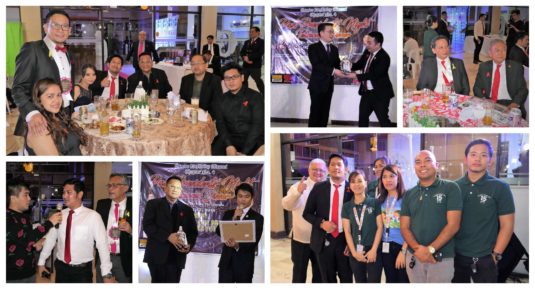 After the speeches, Brother Ryan Gregorio presented Grand Master Edison Abella with a Declaration of Commitment, wherein Escudo as an alumni chapter, had raised a total of P160,000.00 composed with a mix of pledges and commitments for Jacques DeMolay and Frank S. Land Centennial Fellows under the DeMolay Crusades. The Frank S. Land Centennial Fellows (for Master Masons) and Jacques DeMolay Centennial Fellows (for Senior DeMolays) are part of the DeMolay Crusades, which are once-in-a-lifetime membership categories, that allow Master Masons and Senior DeMolays to show their continued support to the Order of DeMolay in the Philippines by making an investment to its future. The other membership category is the Louis Gordon Lower Centennial Fellow for Active DeMolays.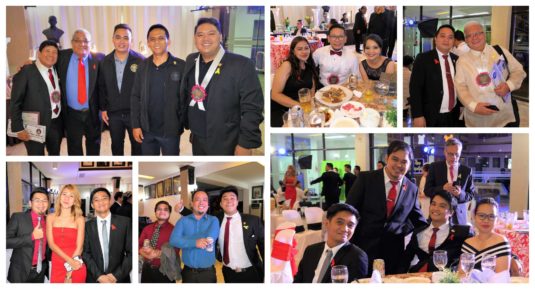 The other Past Presidents of Escudo DeMolay Alumni Chapter No. 4 (NCR) are: Brothers Alan Javellana, Serafin V. Aguilar Chapter (1992-1994); Jose Avelino Magbanua, James J. Wilson Chapter (1996); Wilson Lee, Bicol Chapter (1997); Carlos Mariñas, Jose Abad Santos Chapter (1998); Voltaire Joseph Piansay, Tomas L. Cabili Chapter (2003); Rhaney Gempasaw, Mt. Samat Chapter (2004); Robert Varela, Lapu-Lapu Chapter (2005); Jhayson Azarcon, Dr. Manuel S. Bernardo Chapter (2012); Emmanuel Gomez, James J. Wilson Chapter (2013); and Rey Arvin Serrano, James J. Wilson Chapter (2014).
Credits to Bro. Barry Poliquit, Chevalier