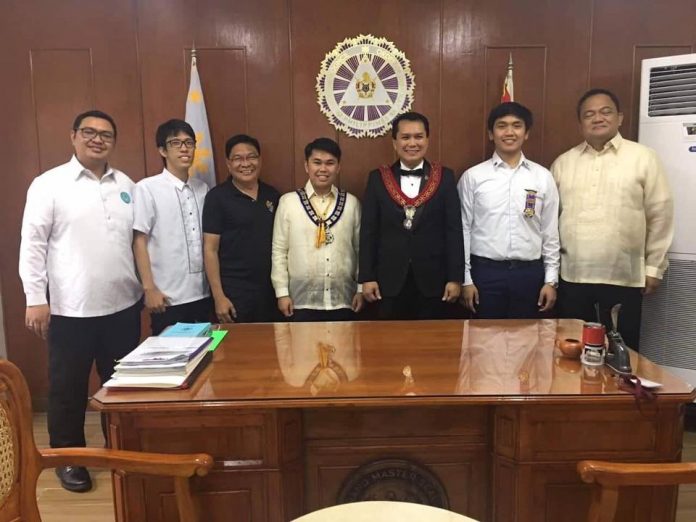 A few hours before the 2019 IORG General Assembly began yesterday, six brethren took time out to visit the SCOD Grand Master, Honorable Adriano B. Durano III at his PDYC office.
They were Bro. Carlo Ca Lao, Bro. Enzo Sy-Tio, Bro. VW Jorgen Garcia, Bro. Datu Pax Ali Mangudadatu, Bro. Datu Rubbil Magudadatu and Bro. VW Jay-R Ortega.
The six also attended the Rainbow occasion.
Credits to Bro. Tito Cruz, Chevalier