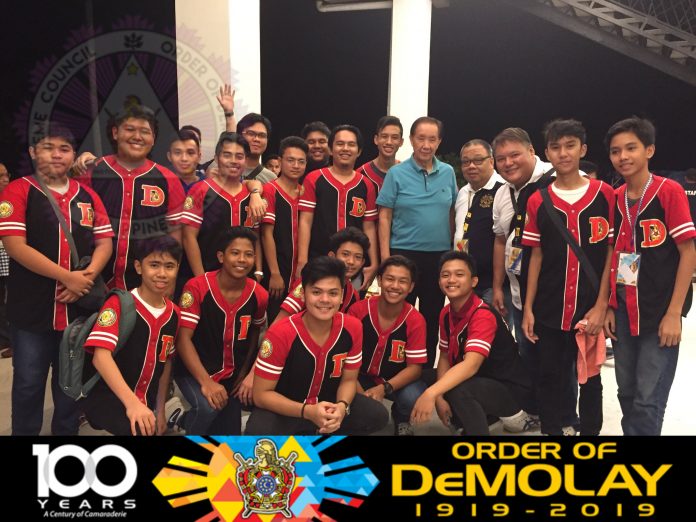 Dionisio Gutierrez Sr. Chapter Order of DeMolay, Sponsored by KutangBato Lodge No. 110 attended the 15th National DeMolay Conclave, Congress & Olympics held at Pearlmont Hotel, Cagayan De Oro City from May 3 to 6, 2018.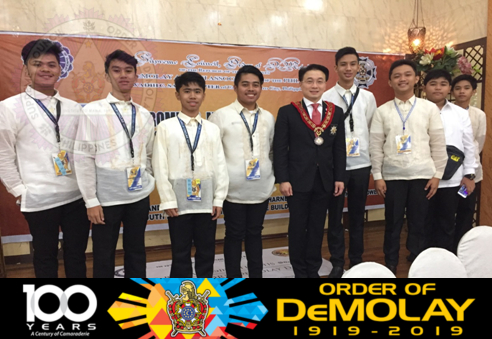 16 delegates led by MC Noah Philippe A. Ibayrepresented the DGSC on this event accompanied by Dad Hemington H. Yap, -Executive Officer Region XI-B & Dad Gregorio B. Cordero Jr. –Chapter Advisor and Dad Farouk U. Ampatuan, WM of ShariffKabunsuan Lodge No. 266. The national conclave was declared opened and graced with Guest of Honor and speaker, Hon. Edison Abella, GM, SCOD. In the evening the plenary session and election of officers National Congress for term 2018-2020 was presided by NMC Paulo M. Magbanua. Unfortunately another worthy brother from Feliciano Inigo Chapter, Bro.Basti Miguel Ruiz bested our candidate Bro. Al-azhar M. Dimacisil, PMCfor the position of Jurisdictional Master Councilor for Mindanao.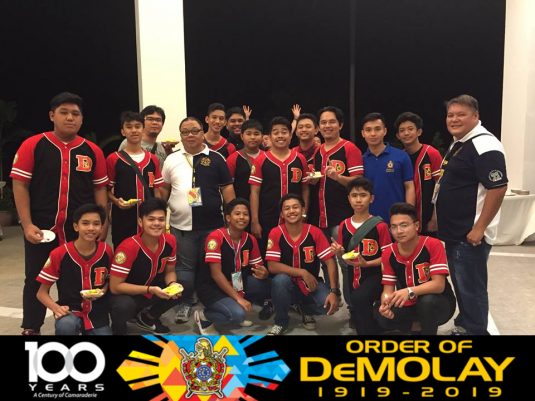 Ritual competitions followed the second day. Bro. Lei Angelo Valencia placed 6th out of 32 on the Flower Talk Competition while Bro. Kundo P. Pahm III was 5th out of 29 competitors for the Ceremony of Lights. The other delegates attended the different Seminar and Workshop conducted simultaneously during the day such as Basic First Aid & Basic Life Support; Earthquake and Fire Preparedness; and Chapter Management. In the evening, Installation of the Newly Elected Officers of National Congress and dinner followed by DeMolay National Quiz Bee.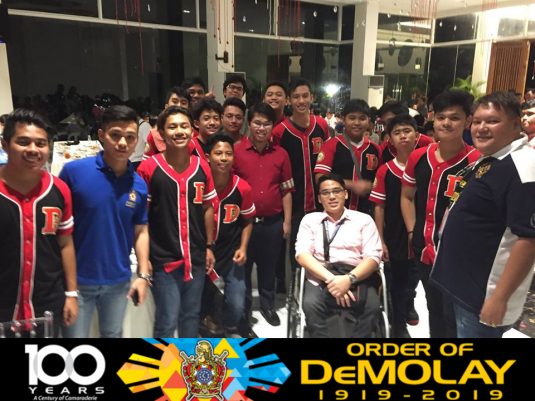 On the third day, Seminar and lecture on Anti Hazing Law; Addiction and Rehabilitation followed by Modern Spirituality. Conclave games started with 3 on 3  Basketball Challenge & online games/Dota 2 tournament. In the afternoon DeMolay Advisors Development (DAD) Seminar was attended by DAD Hemington Yap and Dad Greg Cordero. Investiture Ceremony and Collaring of Annual and Life members of SCOD was also held that afternoon followed by the GM Dinner Banquet and Fellowship at HUGO Sky Lounge, Sierra del Oro for the awarding and closing ceremony.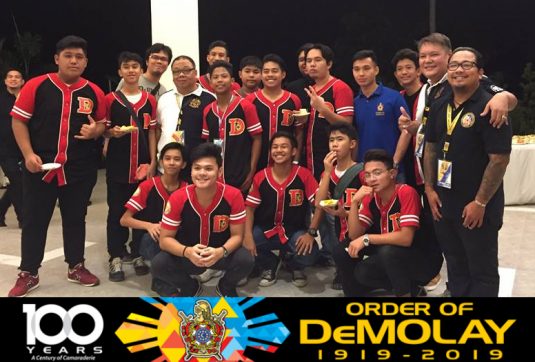 DGSC wish to extend their utmost gratitude to the Chapter's sponsoring body, KutangBato Lodge No. 110 F&A.M.; to the Advisory Council; WM Najib Dilangalen, SW Usman R. Ibay  III, Dad Noel Nunez of CDACC 22 & Dad Hemington Yap for their generosity and support.
Photo and Posted by Bro. Gregg Cordero FB Page