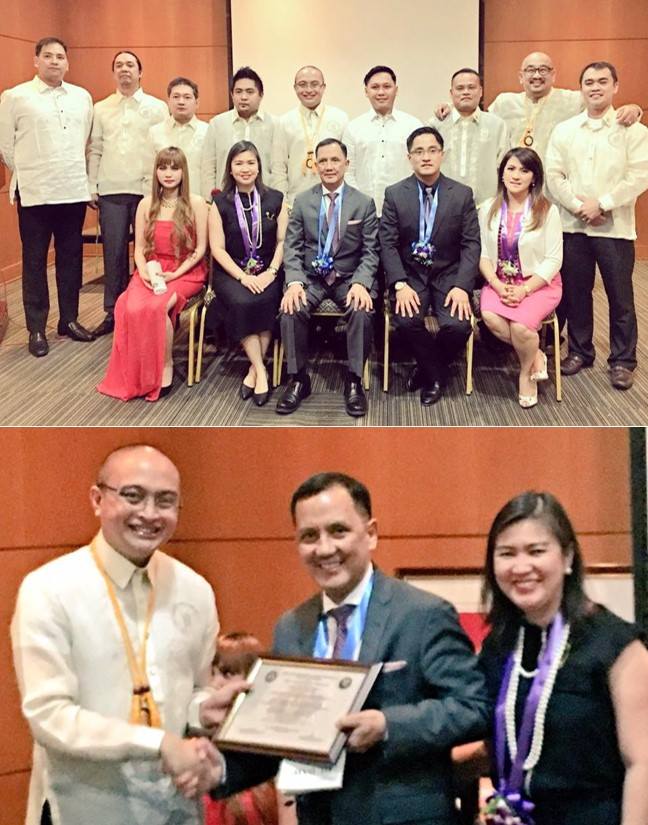 PHL AMBASSADOR PARTICIPATES IN THE 7th PUBLIC INSTALLATION OF OFFICERS OF THE DESERT CHEVALIERS DEMOLAY ALUMNI CHAPTER NO. 43
28 July 2016 — Philippine Ambassador to the United Arab Emirates Constancio R. Vingno, Jr. attended the 7th Public Installation of Officers of the Desert Chevaliers DeMolay Alumni Chapter No. 43 on July 21 at the Avenue Hotel, Dubai, UAE. He is joined by Madame Yoko Ramos-Vingno, Consul General Paul Raymund P. Cortes and Dr. Yasmin Balajadia-Cortes.
Ambassador Vingno, Jr. received a Certificate of Appreciation as Guest of Honor and Keynote Speaker from DesChev#43 Chapter President Willardo Remo, Jr. Together with them in the photo is Madame Yoko Ramos-Vingno.