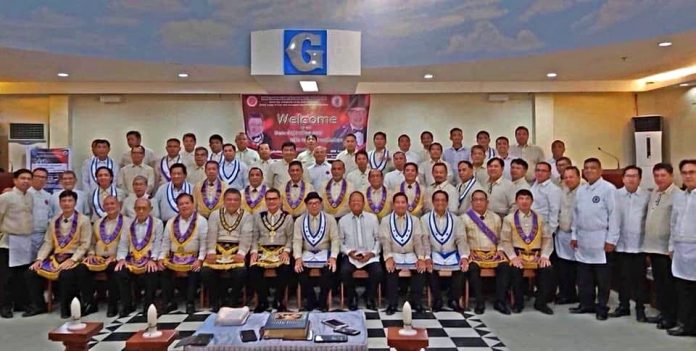 The Seven Cardinal Virtues Masonic Lodge No. 390 turned 10 years on September 25.
MW Agapito "Jun" S. Suan Jr., the Grand Master of Freemasons under the Philippine Jurisdiction was guest of honor and speaker of the event. With him were MW Oscar V. Bunyi, PGM and RW Don Terng Uypitching, the Junior Grand Warden.
Among those recognized during the affair were the three (3) DeMolay founders of the DeMolay-inspired Masonic Lodge. They are Bro. VW Ben-Hur Quijano de la Torre, Bro. VW Ted Halibas and Bro. VW Joselito Tadeo. The 7CVML 390 is based in Cagayan de Oro City.
The Lodge's opening and closing was held at the Macajalar Masonic Temple in Carmen, CDO. Its incumbent three (3) lights are WM Rael V. Yap, SW Jude B. Sanchez and JW Joseph Hamilton M, Cuevas.
Earlier in the day a thanksgiving mass followed by a gift-giving activity for the orphans at the House of Joy were held.
Credits to Bro. Tito Cruz, Chevalier