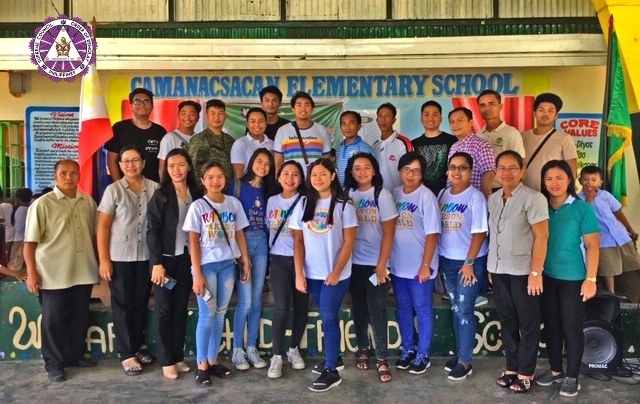 Narra Chapter  with Dad Macario R. Ramos Sr. Demolay Alumni No. 14 and Narra Assembly No. 16 held another joint charity project last September 26, 2019
Libreng Gupit, Feeding, Dental Mission and Giving of School Supplies
Public schools is the cradle of Filipino liberty and freedom of conscience. As a DeMolay we must commit to our obligations and one of that is "A DeMolay Stands Unswervingly For the Public Schools".
This is another joint charity project of Narra Chapter  with Dad Macario R. Ramos Sr. Demolay Alumni No. 14 and Narra Assembly No. 16.
This activity will not be successful with those who cooperated especially, 84th INF BATALLION, LGBT COMMUNITY, City Councilor Dr. Susan Corpuz, P/B Dennis Pascua and Dad/Mayor Mario "Kokoy" Salvador . To Camanacsacan Elementary School and to its principle thank you for accepting us to render our services.
Special mention to Bro. Japs Dacanay thank you for your fun and exciting performance as a clown for the kids.
And to Bro. Alvin Moreno you never cease to amaze us thank you for always taking initiative for such activities ( Sana Hindi ka mag sawa na sumuporta sa chapter at tumulong sa ating bayan)
For those who are not mentioned here thank you very much your efforts are highly appreciated.
We will never stop in helping our community but we will thrive to make it a better community!
Credits to Miguel Raagas