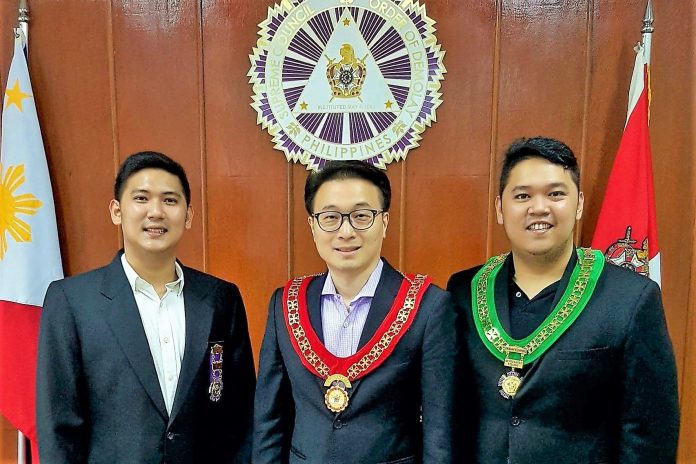 DeMolay blood brothers, the older Adelbert Jerome Castro of Semper Fidelis Chapter and younger Greg Julius Castro of Loyalty Chapter, received their DeMolay Centennial Crusades regalia and medallion last week at the Philippine DeMolay Youth Center in Manila.
Grand Master Edison Abella of the Supreme Council, Order of DeMolay conferred to Master Mason Adelbert Jerome Castro of Taguig Lodge No. 431 and a Past President of Escudo DeMolay Alumni Chapter No. 4 (2015) the Frank S. Land Centennial Fellow regalia; and to Brother Greg Julius Castro, also a member of Escudo DeMolay Alumni Chapter No. 4, the Jacques DeMolay Centennial Fellow medallion.
The Frank S. Land Centennial Fellows (for Master Masons) and Jacques DeMolay Centennial Fellows (for Senior DeMolays) are part of the DeMolay Crusades, which are once-in-a-lifetime membership categories, that allow Master Masons and Senior DeMolays to show their continued support to the Order of DeMolay in the Philippines by making an investment to its future.
Credits to Bro. Barry Poliquit, Chevalier