Crusaders DeMolay Alumni Chapter No. 1, Italy, ISC, shines during the 6th DeMolay Congress in Rome, Italy held September 24, 2022.
During the Congress, the ever supportive and non-tiring Executive Officer of DeMolay Italy, Dad Luciano Critelli together with his Deputy Dad Carlo Naiza facilitated and witnessed the conferral of Degrees for the six young men, who will start their journey of being leaders of tomorrow. Joining the dignitaries in the east were Bro Randie Lazarte who is a Demolay Advisor for Italy at large and Bro Andro Yrasuegui Weil of Feliciano Inigo Chapter, a FSLCF, represented DeMolay Germany.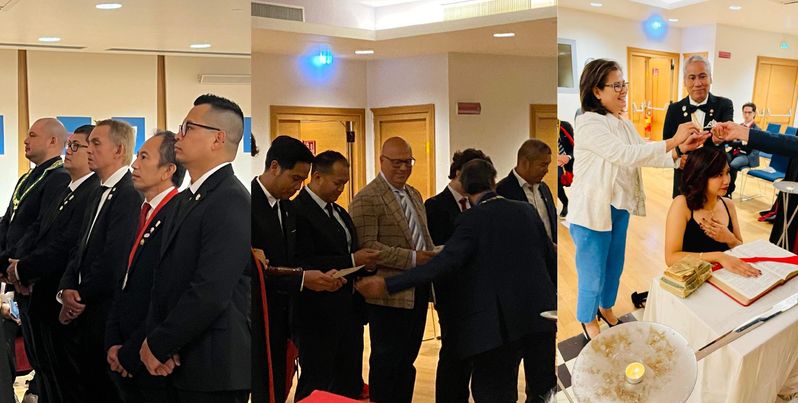 Five members of Crusaders DeMolay Alumni Chapter No. 1 have been elevated to the rank and dignity of a Chevalier of the Order of DeMolay. Another four new lifetime members joined Crusaders DeMolay Alumni Chapter No. 1, Italy, ISC.
Daughter of Brother Venancio Rodriguez of Semper Fidelis Chapter was elected and installed as DeMolay Italy Sweetheart. Abby Rodriguez is extremely excited to represent DeMolay Italy in any formal functions as Sweetheart.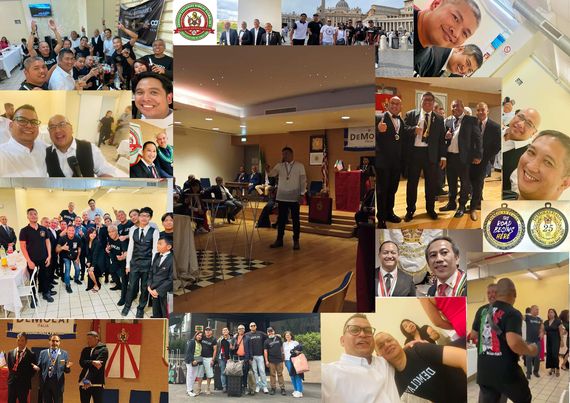 Bro Carmelo Rebolos III of Wadih C. Saab Chapter installed Bro Kim Villacampa Past Master Councilor of Mt. Apo Chapter, as the new president of Crusaders DeMolay Alumni Chapter No. 1. Italy, ISC. Bro Randie Lazarte, Chev, LOH of Mt. Samat Chapter, acted as Marshall.
Bro Aris Edig of Dalisay Chapter flawlessly delivered the Ceremony of Light.
Crusaders Alumni invited all the Brethren for fellowship at Ala Eh Filipino Resto Bar. Brethren from Italy, UK, Germany, Poland enjoyed the fellowship and camaraderie.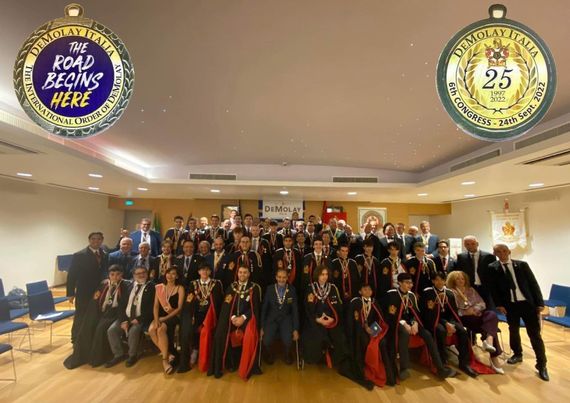 Outgoing president Bro Johnny Lanuza of A. Mabini Chapter congratulated the Brethren for a remarkably successful
Congress.
Brothers beyond borders indeed.
Credits to Bro. Arnulfo Espinueva Jr. of Diego Silang Chapter