On November 30, 1863, Andrés Bonifacio y de Castro was born in Tondo, Manila, and was the first of six children of Catalina de Castro, a Spanish Mestiza, and Santiago Bonifacio, an Alcalde of Tondo. He is most well known for being the father of the Philippine revolution called "KKK", that fought against the Spanish colonizers through armed revolts. On April 28, 1897 he was captured by Emilio Aguinaldo's men at his base camp in Limbon, Indang, Cavite, from charges of treason and sedition by his political enemies. He was afterwards trialed and declared guilty on his charges despite insufficient evidences on May 5, 1897 in a trial house in Maragondon, Cavite. In the mountains of Maragondon, he was subsequently executed on May 10, 1897.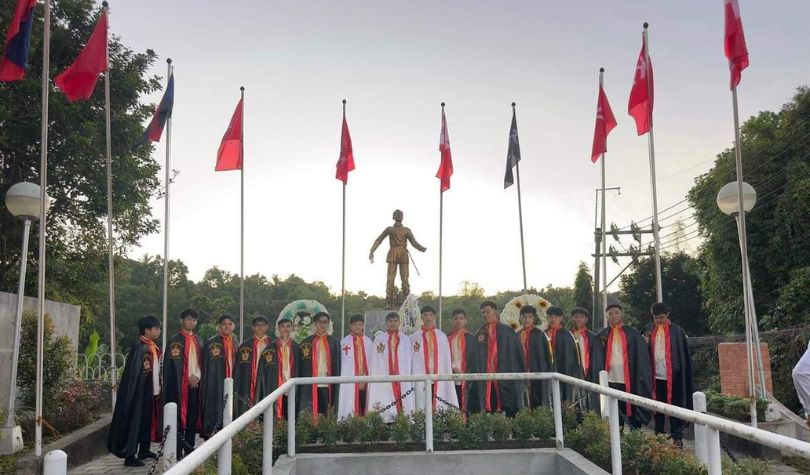 In reverence to Andres Bonifacio's name, memory, and contributions to Philippine history, on his 159th birthday on November 30th 2022, the DeMolay's of Don Severino M. Delas Alas Centennial Chapter No. 107, together with our Indang Masonic Family, The Freemasons of Indang Masonic lodge No. 115 and Amaranths of Lumina Filipina Court No. 35 Commenced a wreath laying ceremony at the Bonifacio Shrine in, Limbon, Indang, Cavite during the break of day. During the ceremony, a short history lesson and Prayer was done in honor of Andres Bonifacio.
In honoring Andres Bonifacio's birthday, The DeMolays of Don Severino relived history and paid their respects to one of the most significant figures in Philippine history. Perhaps this may even give them the drive to create their own contributions to our country, no matter how small or grand it may be.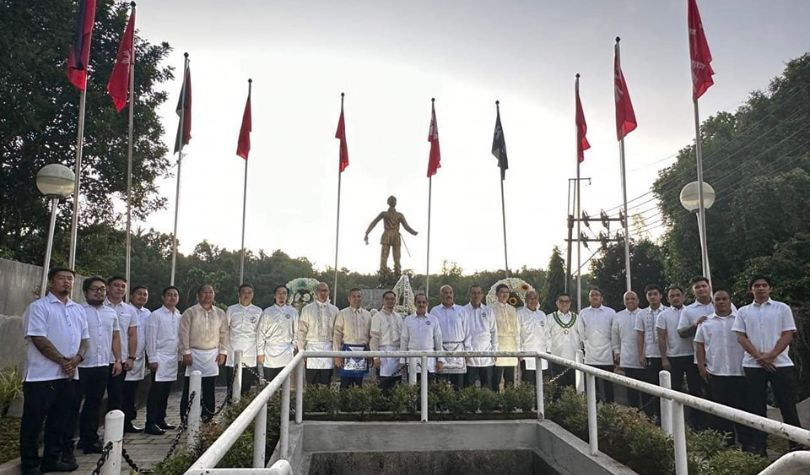 Credits to Bro. Vinz Samuelle H. Tenorio