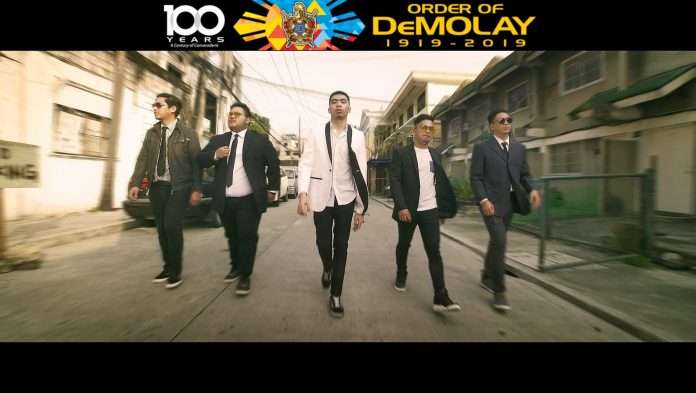 "On The Rise: Molay – getting to know the band, their music, and their upcoming #MusiKALAW gig."
Molay is a Filipino alternative rock band from Metro Manila and was formed in the year 2016 whose members are comprised of the following:
Jaybee Ormasa (Gen, Douglas McArthur Chapter) on Vocals
Miggy Naldo (Leon Kilat Chapter) on Guitar
Jason Grospe (Dr. Felipe Leaño Chapter) on Guitar
Philamer Celi (Pangasinan Chapter) on Bass
John Escaño (A. Mabini Chapter) on Drums
Their story began when Miggy and John attended the installation of officers of Batangas Chapter back in 2014 where they spent the night jamming in the studio owned by brother Anton Comia (Semper Fidelis Chapter).
Having a good time playing along to cover songs, they immediately knew that they had to bring their musical connection to Manila where they invited John's roommate Jaybee (vocalist) and Jason (guitarist) to form a full band setup with Miggy on bass at the time. Their band was completed upon the recruitment of Philamer who is a skilled bass player in their local scene. The band's music is heavily influenced by both local and foreign bands such as Urbandub, Kjwan, and Incubus.
After releasing their first single, "Saan", on various social media platforms such as Spotify, Facebook, and YouTube earlier this year, the band has been active in the Philippine music scene since then and are set to play this September 21st, 2019, Saturday, 6pm at the SSS Main Office Auditorium, Diliman, Quezon City.
The event is organized by the Kalaw Chapter No. 9, Order of the Eastern Star, celebrating its 1st MusiKALAW festival with the theme: "One Musical Event, One Masonic Family."
The proceeds for the fund raising event will benefit the various charity projects of the Chapter, such as Bahay San Jose, which houses paraplegic patients and indigent elementary students of Sta. Rita Elementary School, Bulacan.
Credits to Bro. Jason Grospe