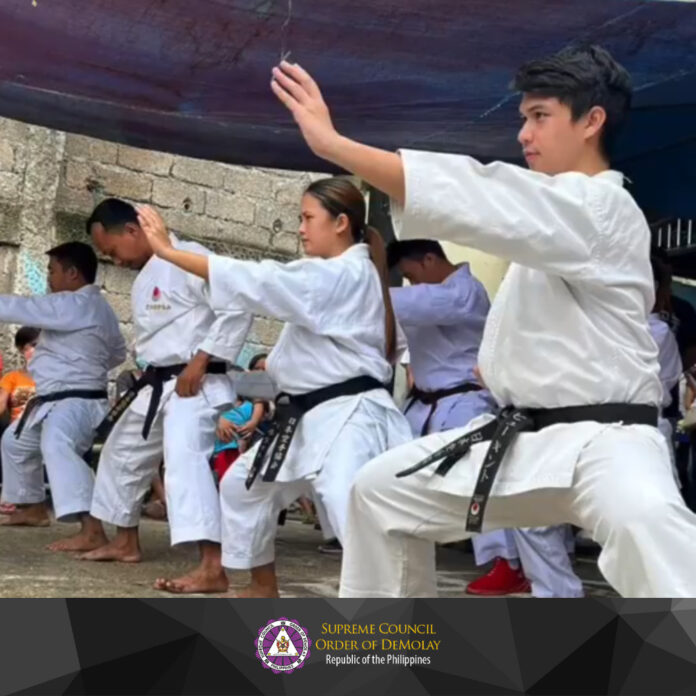 On August 7, 2022, Brethren from Lapu-Lapu Chapter No. 5, Datu Sawili Chapter No. 64, Juan K. Causing Priory No. 2 along with our sisters from Jobs Daughter Bethel 11 and Dad Masons of Crescent Masonic Lodge No. 419 travelled to Sitio Sidlakan in Barangay Tisa, Cebu City. It was not easy entering their location to reach the open court due to a muddy trail and a tight passageway where we had to carry all the items to be distributed to the community. Nevertheless, with the efforts of everyone present, the outreach program went smoothly with no injuries or accidents along the way.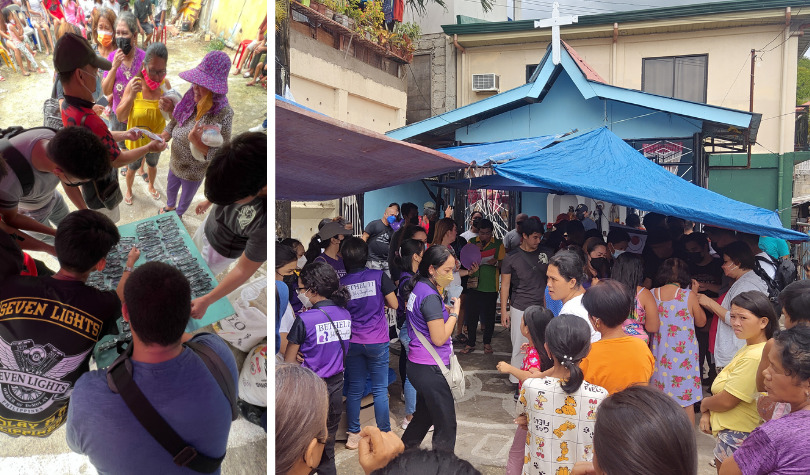 It was around 9AM when the community outreach started. The organization that headed the program, Japan Karate Association-NKK, demonstrated various techniques and forms as an opening to the community outreach which showed their self-discipline and strength. After the demonstration, this was followed by the distribution of the Bundles of Joy, Slippers, Eyeglasses, and School Supplies. With the help of all the collaborating organizations, a total of over 150 families from Sitio Sidlakan were given their back-to-school blessings with smiles on their faces. After the distribution was finished, we took a photo opportunity which concluded the outreach program.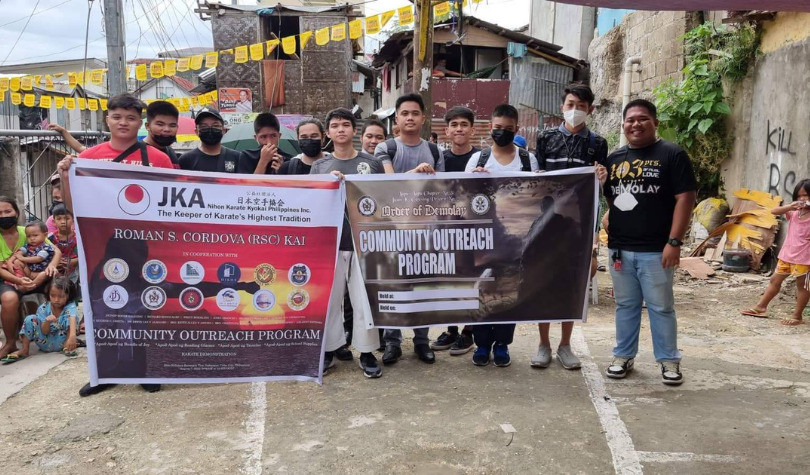 The Back-To-School Community Outreach was a great success. It was yet another great experience not only for the brethren of the chapter but also to the petitioners who were impressed on how much smiles the brotherhood has given to these people by just a simple gesture.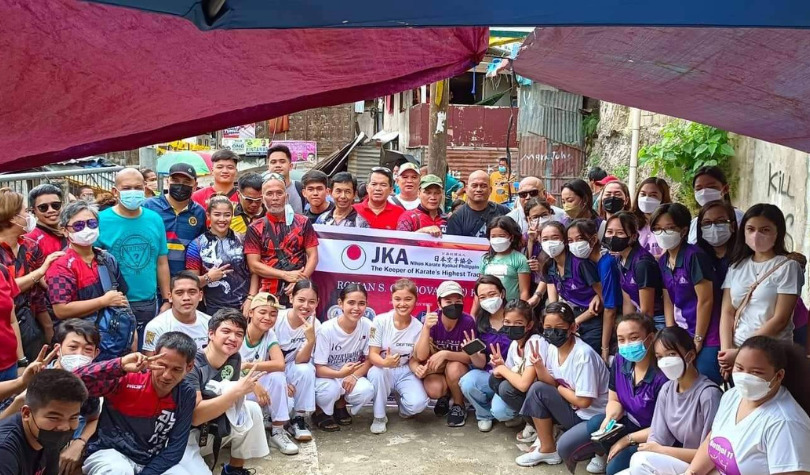 Credits to Bro. Clive T. Renejane