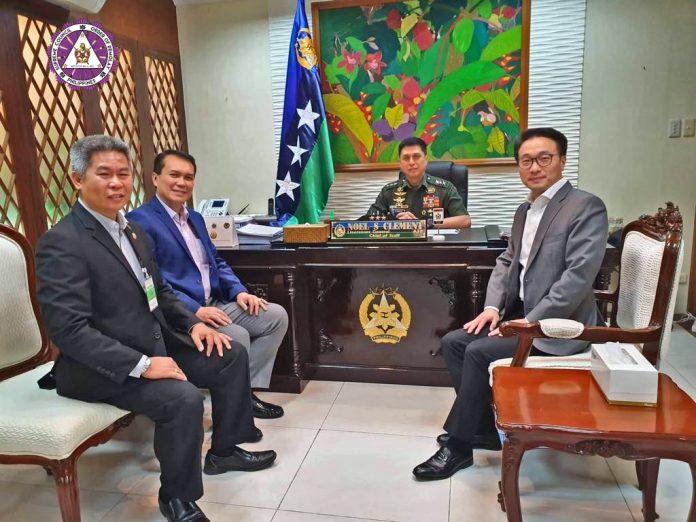 Dateline: Manila/22 October 2019/tgc/1900 hrs
The 52nd Chief of Staff of the Armed Forces of the Philippines (AFP) today received a courtesy visit from the Supreme Council, Order of DeMolay (SCOD).
Lt. Gen. Noel S. Clement, a DeMolay from the Feliciano Iñigo Chapter (FIC) in Davao City received SCOD Grand Master Adriano B. Durano III, IPGM Edison Abella and Leg. Eric B. Atanacio at his office in Camp Aguinaldo, Quezon City.
During the visit, Brother GM Durano invited Brother Clement to attend the SCOD's Special Session this coming November 10 if his schedule warrants it.
The current head honcho of the AFP is a member of Philippine Military Academy's Class 1985 or the Sandiwa Class. He was born in Lipa City in Batangas on January 5, 1964 but was raised in Davao where his father worked at Dole Philippines. 
Credits to Bro. Tito Cruz, Chevalier