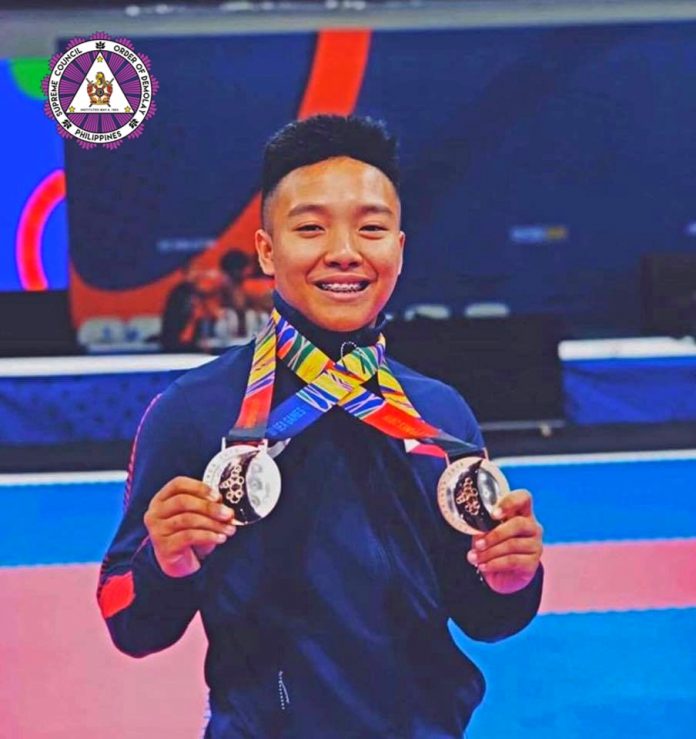 No Guts, No Glory 2
Dateline: Mnl/12December2019/tgc/1000H
While travelling by land and with lack of sleep to Pagadian from Davao late in the evening, the thoughts of Philippine DeMolay's top man was still on the Order.
The Honorable Adriano B. Durano III, Grand Master of the Supreme Council, Order of DeMolay (SCOD) was in communication with this writer at almost 12 midnight on the just-concluded 30th Southeast Asian Games (SEAG) held in the country.
While the exchange of information was brief, his elation and jubilance on the two bronze medals earned by one of Pangasinan's active DeMolay's during the match came pretty obvious.
"It is an honor to extend my warmest felicitations to Brother Joco Vasquez for winning two medals during the SEA Games. It was a clear manifestation not only of skills but moreso on love of country…of patriotism," exclaimed GM Durano.
Br. John Enrico "Joco" L. Vasquez, a Past Master Councilor and still an active DeMolay of the Pangasinan Chapter, recently won for the Philiipines two bronze medals. These are in the Karate Men's Individual Kata wherein he defeated Vietnam's Truong An Pham and in the Men's Team Kata competitions.
The SCOD GM further added, "He delivered pride to his Mother Chapter, the Order of Demolay and the entire Masonic community. It is not only in the winning but in showing what DeMolay sportsmanship is all about. Brother Joco exuded leadership and confidence in the midst challenge. This radiates what Dad Frank S. Land had envisioned in a DeMolay."
Brother Vasquez' chapter hails from Region 1-B and headed by Brother Melvin M. Calimlim, the Region's Executive Officer of the Supreme Council, Order of DeMolay (SCOD) of the Republic of the Philippines.
Credits to Bro. Tito Cruz, Chevalier