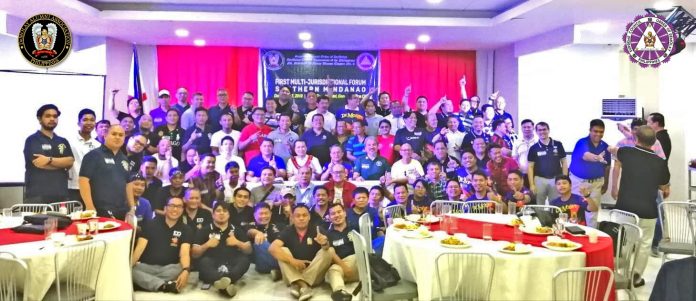 Dateline: Mnl/07December2019/tgc/1500H
Senior DeMolays trooped to General Santos today and attended the 1st Southern Mindanao Multi-Jurisdictional Forum.
The forum was attended by officers and some members of the different DeMolay Alumni Chapters in Mindanao belonging to the DeMolay Alumni Association of the Philippines (DAAP).
Brother Grand Master Adriano B. Durano III of the Supreme Council, Order of DeMolay (SCOD), DAAP's National President, Brother Angelo Mangao and Brother Mark Henson Sy-Tio, DAAP's Executive Vice President honored the brethren with their presence.
The forum was held at the Phela Grande Hotel.
Credits to Bro. Tito Cruz, Chevalier